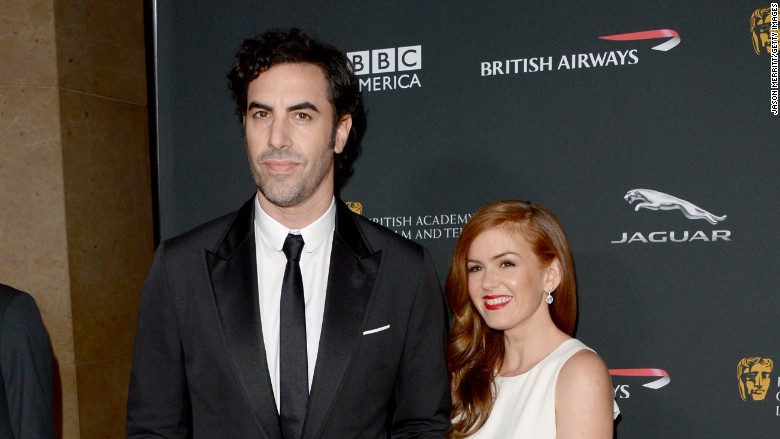 Comics Sacha Baron Cohen and Isla Fisher donated $1 million to help war victims in Syria.
The couple gave the money to two charities: UK-based Save the Children and the International Rescue Committee.
Half of the funds will pay for 250,000 measles vaccinations for children in Northern Syria, and the other half will be put toward "education, health care, shelter and sanitation" for families in and around Syria, the charities said Sunday.
"Food and medicines have become scarce and basic necessities unaffordable," Save the Children CEO Justin Forsythe said in a statement, adding that parts of Syria may be on the brink of a measles outbreak.
The U.N. estimates 7 million have been displaced by Syria's brutal civil war, and there are another 4 million refugees in surrounding countries.
Both charities are currently in the midst of a fundraising push. The IRC is looking to raise $6.7 million by Dec. 31 to help provide fund its efforts in more than 40 countries, and Save the Children was looking to bring in $300,000 for its operations in Syria.
Australian-born actress Fisher has supported Save the Children in the past, including by appearing in a campaign video for the group in 2013.