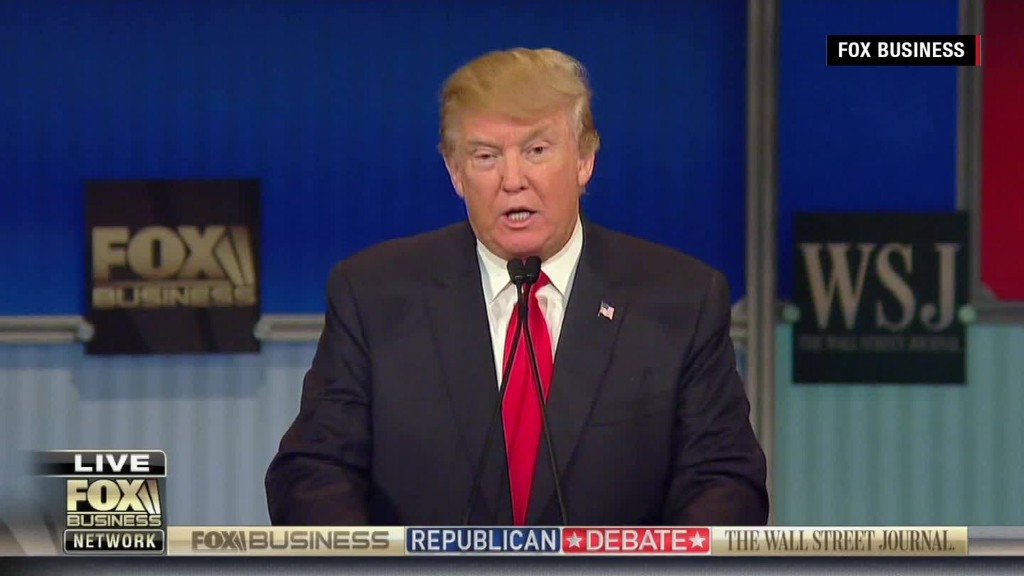 Fox News couldn't have asked for a better set-up.
Five months ago, the Republican primary season kicked off with a fiery showdown between Donald Trump and Megyn Kelly, the network's star anchor. That set the stage for months of sparring between the two parties. But a face-to-face rematch between Kelly and the braggadocious GOP hopeful remained elusive.
Next month, American audiences will get the rematch they've been waiting for. Trump and Kelly will be reunited on January 28 in Des Moines -- just four days before the Iowa caucuses. Their reunion is already one of the most highly anticipated events of the Republican primary, political strategists say, and is sure to be one of the dominant story lines heading in to that debate.
Earlier this month, Trump wrote in one Tweet, "Too bad dopey @megynkelly lies!", and in another called her "the most overrated anchor" at the network. He has also gone after Fox News, claiming the network is "not fair" to him. (Never mind that Fox News continues to book Trump for interviews, and that he continues to show up for them.) Kelly, meanwhile, has avoided conflict while casting a balanced if critical eye on the Republican frontrunner.
The Trump-Kelly dynamic, as well as the proximity to the Iowa caucuses, could make the second Fox News debate the most-watched debate of the Republican primary season, bringing in even more than the 25.1 million viewers who tuned in to the first Fox News debate on August 6.
"The Trump vs. Megyn Kelly dynamic has built up expectations like a championship prize-fight rematch," Kevin Madden, the GOP strategist and former senior adviser to Mitt Romney, told CNNMoney.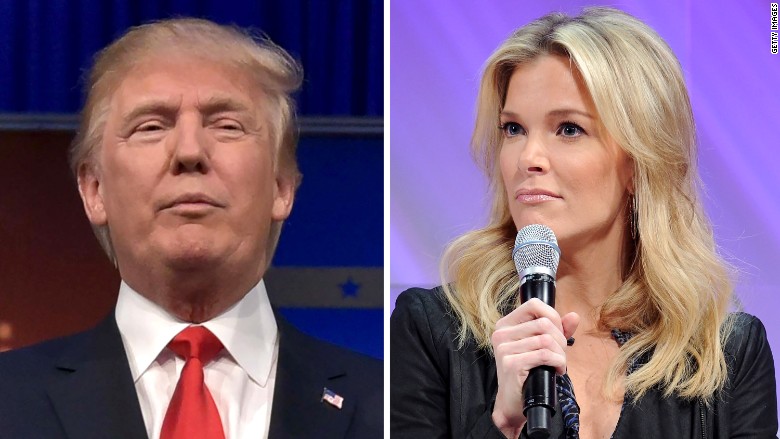 "Its a fascinating rematch and it's right before the Iowa caucuses, so it could be hugely important," said Matt Lewis, a senior contributor for The Daily Caller.
The debate is likely to have especially big implications for Trump's standing among conservative women, because much of the underlying tension between Trump and Kelly has centered around issues of gender and sexism.
Related: Donald Trump lampoons Megyn Kelly's math in Twitter tirade
Early in the first debate, Kelly called on Trump to address the litany of sexist and misogynistic remarks he has made about women. "You've called women you don't like 'fat pigs', 'dogs', 'slobs' and 'disgusting animals,'" she told the candidate. Trump complained about the question for days, and even appeared to suggest that Kelly had been menstruating when she asked it (although he denied that). "There was blood coming out of her eyes, blood coming out of her... wherever," he said at one rally.
Trump's perceived sexism is once again front-and-center. Trump said Hillary Clinton had been "schlonged" by President Obama during the 2008 campaign, prompting the Democratic frontrunner to accuse Trump of "a penchant for sexism."
Still, Trump's remarks about women -- like his remarks about Mexicans, Muslims, and other minorities -- have done little to curb his support among conservatives. While 61 percent of American women have an unfavorable view of Trump, 69 percent of conservative women have a favorable view of him, according to the latest CNN/ORC poll.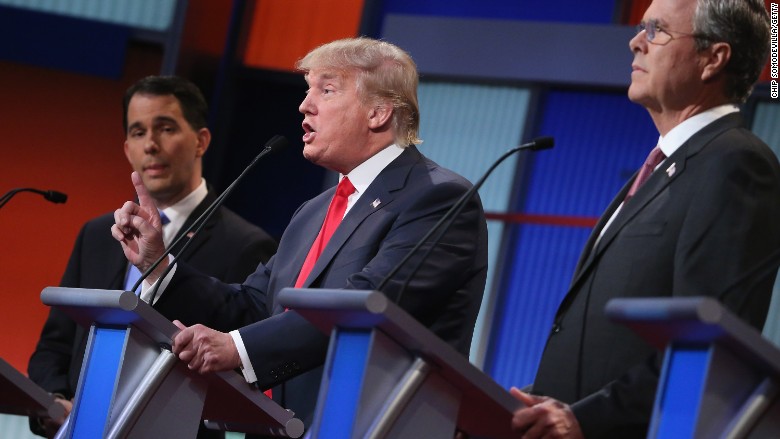 While a typical presidential candidate may have suffered for a history of sexist remarks -- Mitt Romney drew fierce criticism for using the phrase "binders full of women" in 2012 -- Trump has been able to build support by railing against political correctness.
"Even with 'the war on women' issue, Trump has shown that the conservative base is hungry for a guy who is going to defy political correctness, who is not going to allow the other side to cast him as a sexist," Lewis said. "I think it probably actually helps him."
Related: Fox News plans GOP debate four days before Iowa caucus
Trump's ability to flout the conventional rules of politics will be a key factor for Kelly -- and her colleagues Bret Baier and Chris Wallace -- heading into the debate.
It's possible that the moderators may decide to avoid a confrontation with Trump to ensure that he doesn't use it to his advantage.
"A Trump-Kelly rematch shifts the attention away from all the other candidates and puts attention on Trump, which is what Trump wants," Madden said. "What they'll likely do instead is try to force Trump to debate his opponents."
Regardless of how Kelly decides to approach Trump -- Fox News declined to make her available for an interview -- the tension between her and Trump will be palpable, as it has been throughout the GOP primary.
Trump threatened to boycott Fox News in the wake of the first Republican debate, and later claimed he was boycotting the network after it canceled one of his "The O'Reilly Factor" appearances. And since that first debate, he has repeatedly attacked Kelly and Fox News on Twitter.
Editor's Note: This article has been updated to include the full text of one of Trump's tweets about Kelly this week.