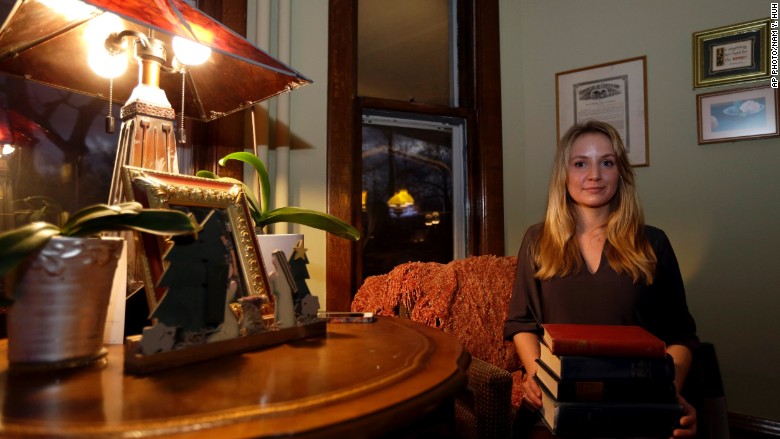 Some college students in Illinois may have to pay more for tuition this semester because lawmakers are dragging their feet on approving a state budget.
The now six-month delay has tied up funds for certain state programs, including grants for the neediest college students.
For Jacqueline Suriano, it means she has six weeks to come up with $2,360.
The undergrad at Illinois Institute of Technology has been working every day over winter break to earn the extra money, babysitting and working at neighbors' holiday parties. She also works two jobs on campus -- one in the psychology department and one teaching yoga classes -- and is confident she'll have enough money by the time her bill is due on January 25. She started a crowdfunding campaign to supplement what she earns, just in case.
"I don't have $2,360 in the bank right now. It does feel like this was something that was promised and now I have to come up with it," Suriano said.
The amount of the grant wasn't guaranteed, but an estimation was included in the financial aid package she received from the school last spring before she decided to enroll. Without that award, Suriano said it would have been cheaper for her to enroll at Purdue University, a school out of state.
Related: Illinois and Pennsylvania are 170 days overdue on their budgets
The grants, which are based on a student's financial need, come from the state's Monetary Award Program, known as MAP. The funds are sent directly to the school on behalf of eligible students. This is usually settled by July, the actual deadline for state budget approval, but hasn't happened yet this year and some already cash-strapped schools are missing the money.
Suriano is one of about 700 students at Illinois Institute of Technology who were expecting to receive a MAP grant. They're available to Illinois residents enrolling at an in-state college, based on their financial need.
"Just because I can come up with the money doesn't mean that this doesn't affect me, or that this is fair. I think a lot of people are not going to go back to school," she said.
Most colleges are fronting the money for students, anticipating that lawmakers will approve the budget with enough funds to cover the cost of the grants. Illinois Institute of Technology did that for the fall semester. But in an email sent to students in mid-December, the school said it wouldn't be able to do so again for the spring.
It's not likely that lawmakers will approve a budget before Suriano's tuition bill is due. The legislature is on winter break and is not scheduled to reconvene until January 13.
Related: How to repay $125,000 in student loans
Students at Lake Land, a community college, are also on the hook to cover the cost of the grant for the spring semester. Both schools expect to reimburse students if and when the state budget is passed and funds for the MAP grants are received.
It's unclear how many Illinois students are left footing the bill for now. A spokeswoman for the Illinois Student Assistance Commission said it is working on tallying up how many colleges cannot afford to front the money in the upcoming semester.
About 136,000 students got grants from the state last year, receiving an average amount of $2,800, according to data from the commission.
Related: Why America's most expensive college is a bargain
A budget stalemate in Pennsylvania is causing a headache for the state grant program there, too. Although a final budget deal has yet to be reached, some funds were appropriated for the need-based grant program on Tuesday.
Most colleges in Pennsylvania fronted the money for students during the fall semester, said a spokesman for the Pennsylvania Higher Education Assistance Agency. But students expecting to receive money for books, or room and board after tuition costs were covered could experience a delay.
"We're working as fast as possible," the spokesman said.
Are you a college student in Illinois and worried about your state grant? Tell us your story by emailing Katie.Lobosco@turner.com.