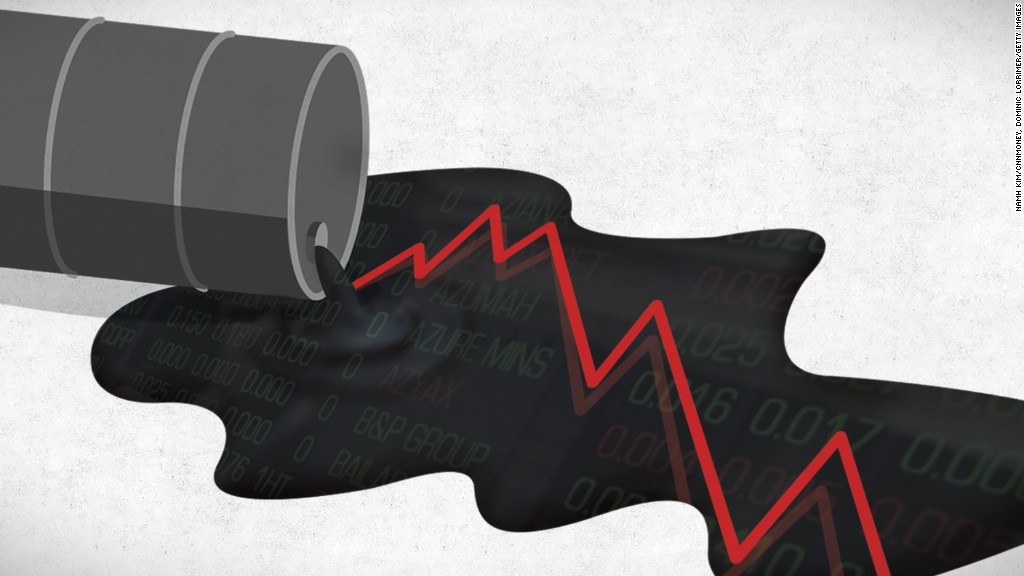 The bumpy oil ride is not over yet.
Crude prices dropped a whopping 35% last year and are hovering around $37 a barrel. That's a level not seen since the global financial crisis.
It won't get better any time soon. Most oil experts believe prices will bounce back in late 2016, but they expect more pain first.
Goldman Sachs forecasts that oil will average about $38 a barrel in February, even lower than for most of 2015.
Oil is under pressure because of a growing global glut. The crude market is hugely unbalanced.
On one side is a slowing demand for oil, especially in China. On the other is relentless pumping by the world's biggest oil producers, who are fighting for market share.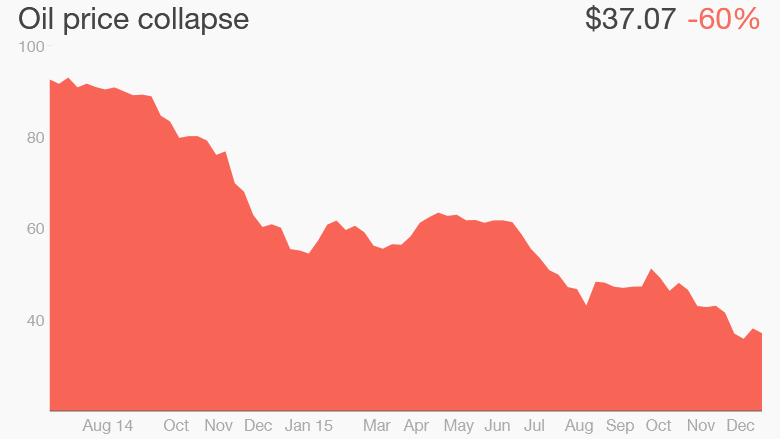 Related: Oil slides on surprise rise in U.S. stockpiles
OPEC, the biggest player in the oil market, is charging ahead, refusing to cut production to lift the prices. The Saudi-led cartel is trying to squeeze out higher-cost producers in the U.S. and elsewhere.
A new rivalry has emerged within OPEC, as Iran gears up for its return to the top ranks of global oil producers. Sanctions have long reined in Iran's oil production and exports, and the country is eager to ramp up its output. It is planning to increase production by as much as 1.5 million barrels a day in 2016.
That means the global oversupply could swell even more.
The giant drop in oil prices -- from $108 to $37 in just 18 months -- is taking its toll on American producers. Many face big debts. The U.S. oil industry shed over 100,000 jobs in 2015. The U.S. oil supply is expected to decline in 2016, but not enough to balance out the market.
The International Energy Agency, which monitors market trends for the world's richest nations, expects the global glut to persist for most of 2016. That means no relief for oil prices.