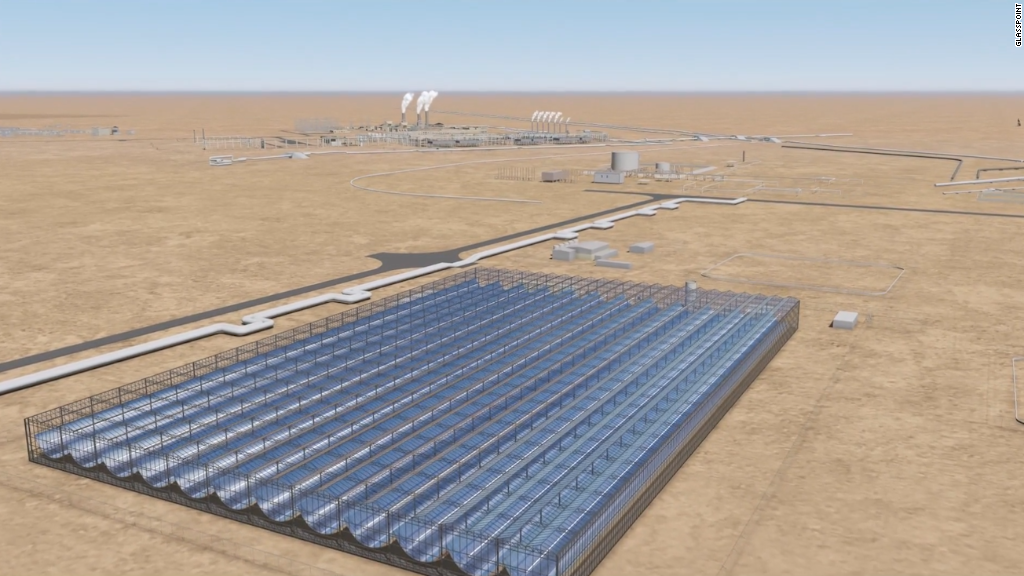 Oil prices went on a roller-coaster ride Monday after Saudi Arabia and some of its allies severed diplomatic ties with Iran.
The rising tension in the Middle East sent crude prices spiking by nearly 3% in early trade before they dropped back to below $37 a barrel.
Saudi Arabia and Iran have long been at odds, but Saudi Arabia's execution of a prominent Shiite cleric on Saturday kicked off a new round of sparring between them that marks a dangerous shift in an already volatile region.
The war of words could have long term implications for oil prices. Both countries are major oil producers, and founding members of OPEC.
Oil prices tend to spike when tensions rise in the Middle East, because traders worry about disruptions to supplies.
That was the case on Monday, as U.S. crude oil futures briefly rallied above $38 per barrel.
But the diplomatic spat could end up having the opposite effect, pushing oil prices lower in the longer term. That's because it makes it less likely that Saudi Arabia and Iran will work together to support prices.
Both are likely to keep pumping oil at a breakneck pace, contributing to the global supply glut that has kept prices at very low levels in recent months.
In 2015, oil prices dropped 35% to levels not seen since the global financial crisis.
Iran's oil production has long been reined in by sanctions, but the country is eager to ramp up its output. It is planning to increase production by as much as 1.5 million barrels a day in 2016.
That's bad news for Saudi Arabia, which is already struggling to defend its market share at a huge cost to its economy.
The Saudi-led OPEC is refusing to cut production to lift the prices, trying to squeeze out higher-cost producers in the U.S. and elsewhere.
-- Ivana Kottasova contributed to this report.