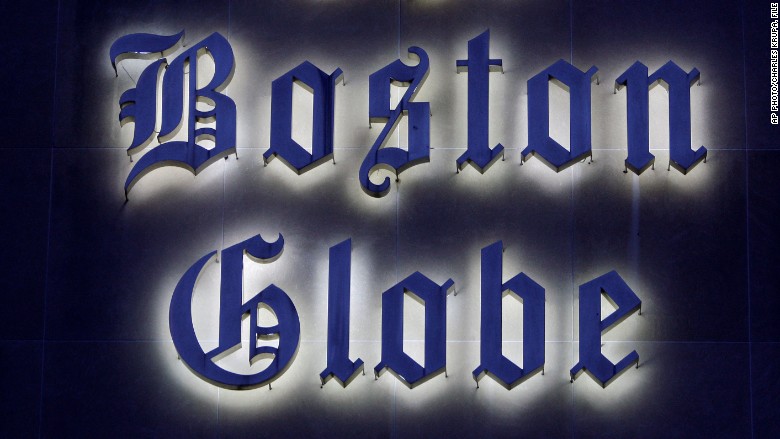 The Boston Globe left its old newspaper distributor for a new vendor. The new vendor has left thousands of subscribers without their morning paper. So the Globe is reversing itself.
The newspaper is rehiring its old distributor to handle roughly half of the deliveries in the Boston area. The move will take effect next Monday.
"We can't apologize too much" for the recent problems, Globe CEO Mike Sheehan told a reporter for the newspaper Tuesday night. A spokesman for the Globe said the company had no further comment.
Customers have been complaining about delivery delays ever since December 28, when ACI Media Group took over the newspaper routes. By the weekend, it had gotten so bad that the Globe's reporters and editors volunteered to help deliver the Sunday paper.
At a tense meeting on Sunday, Globe executives met with ACI's managers, "but the day ended with finger pointing and no clarity about when" normal service would be restored, according to the paper's own report.
ACI indicated that its new delivery men and women may need four to six months to fully orient to the routes.
As complaints worsened, the Globe enlisted its old partner, Publishers Circulation Fulfillment, for help. While the move will surely cost the Globe more, it should alleviate some of the pressure for the publisher.
Sheehan told the Globe he believed there would be "an extremely rapid return to 100 percent deliveries and improved customer service."
That said, the delivery snafus have been an embarrassing episode for the Globe's leaders. Newsroom staffers have been deluged with complaints from readers, The distribution problems have been a reminder that print -- although obviously on the decline -- remains critically important in the lives of some readers.