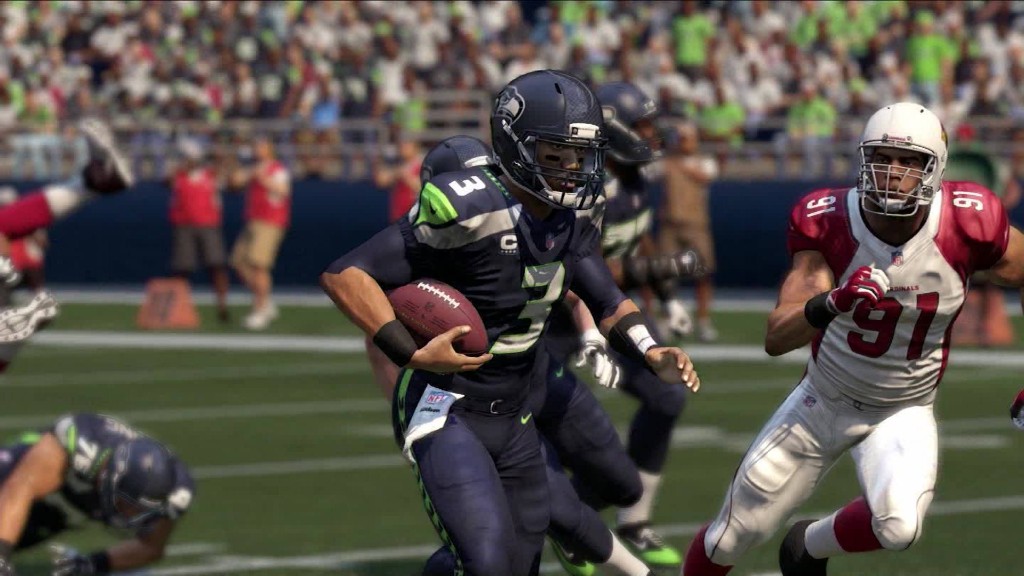 The NFL, America's most popular and profitable sport league, thinks it can make even more money by moving into Los Angeles.
The Los Angeles area hasn't had a team to call its own since 1995. But three different teams submitted applications to the league this week seeking permission to move there: The San Diego Chargers, the Oakland Raiders and the St. Louis Rams. All are betting that they can make more money there than in their current markets.
Any team that makes the move will boost its revenue by hundreds of millions a year, according to Marc Ganis, a sports marketing consultant who's helped NFL teams move in the past.
They'll do that with the help of luxurious new stadiums outfitted with features aimed at LA's more affluent audience. The Chargers and Raiders have come together on a plan to build a $1.7 billion stadium in Carson, while the Rams want to put up a $1.9 billion stadium that would anchor an entertainment, retail and residential complex in Inglewood.
Either stadium will offer more expensive luxury boxes packed with more extravagant amenities, as well as pricier restaurants and concession stands.
Related: NFL's plan for world domination
Any new stadium will also come loaded with more ways to offer local sponsorship deals. And the teams will get to keep all of this revenue for themselves, even though they have to share most ticket sales with the league.
But that's only a fraction of the winning team's windfall, since team values in Los Angeles are sky high.
"The value of the franchise will immediately increase by more than $1 billion for any of the teams that move to LA," Ganis said.
The Chargers, Raiders and St. Louis Rams are worth about $1.5 billion each, making them among the league's least valuable franchises. But last year the L.A. Clippers sold for $2 billion, and NBA teams are typically worth a fraction of NFL team values.
The NFL itself also stands to make a lot of money if a team relocates. According to NFL Media, any team that moves will have to pay a $550 million relocation fee to the league -- money that gets distributed to other team owners.
Translation: The owners have a strong incentive to approve one of these plans. A vote could come as soon as league meetings scheduled for January 12-13.
Related: NFL revenue - Here comes another record season
Because of the money involved, the cities that stand to lose their teams aren't going down without a fight.
St. Louis, to try to keep the Rams, has proposed a $1.1 billion stadium and offered the team more than $300 million in tax dollars. San Diego has offered a similar stadium deal to the Chargers.
Big money was also one of the reasons why the league allowed Los Angeles to go without a team for 20 years. The vacancy served as a bargaining chip for NFL teams all over the U.S. who could use the threat to move to L.A. to get new stadiums of their own.
Since 1997, 20 new NFL stadiums have opened, with the help of $4.7 billion in taxpayer funds, according to an analysis by the advisory firm Conventions, Sports and Leisure. Two more are under construction with an additional $700 in public funding.