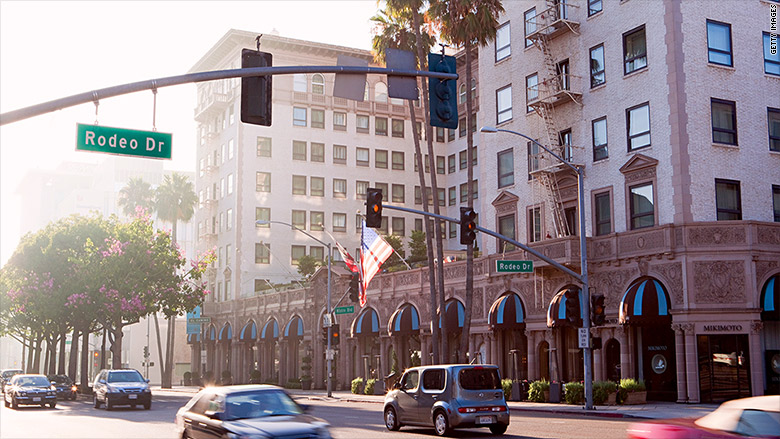 If you're trying to climb out of major credit card debt, you're certainly not alone.
Americans ended 2015 with more than $900 billion on credit cards, according to a recent report from CardHub. But residents in some places are finding themselves in a much bigger hole than others.
Beverly Hills had the highest average credit card debt at $13,583, according to CardHub.
"There could be some aspect of people trying to keep up with the Joneses," said Jill Gonzalez, analyst at CardHub.com.
Compare that to Clarkston, Georgia, which had the lowest credit card debt average of $2,705.
Related: Have too much debt? Here's your guide to paying it down
The report was based on data from TransUnion on the average credit card balances in 2,547 cities as of September 2015.
The average credit card debt per household is currently just above $8,000, according to Gonzalez.
Cities with the highest average credit card debt, according to CardHub:
Beverly Hills, CA: $13,583
Darien, CT: $12,858
Westport, CT: $12,220
Southlake, TX: $11,512
Greenwich, CT: $11,255
Highland Park, IL: $11,111
Colleyville, TX: $11,107
Manhattan Beach, CA: $10,721
Lake Forest, IL: $10,462
Calabasas, CA: $10,444
Cities with the lowest average credit card debt, according to CardHub:
Clarkston, GA: $2,705
Camden, NJ: $2,850
Coachella, CA: $2,965
San Luis, AZ: $3,028
Hamtramck, MI: $3,148
Delano, CA: $3,150
Adelanto, CA: $3,155
Laguna Woods, CA: $3,300
Bell Gardens, CA: $3,343
Lauderdale Lakes, FL: $3,374