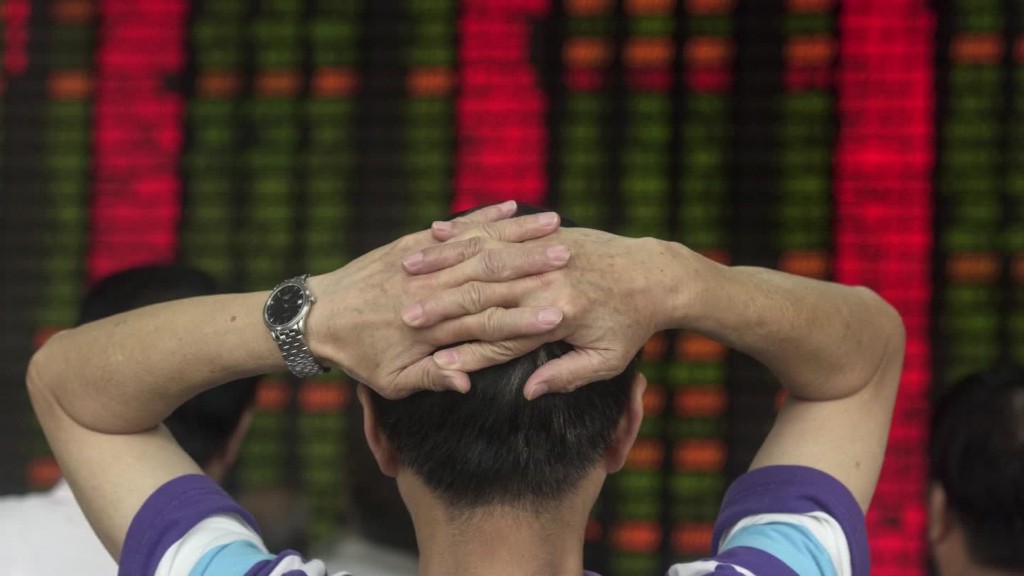 Beijing burned through a record $108 billion in foreign exchange reserves in December as it sought to brake a sharp devaluation of its currency.
China's foreign currency stockpile shrank to $3.3 trillion last month, the central bank said Thursday. In total, reserves fell by about $500 billion in 2015.
Many investors are trying to get at least some of their money out of the China. Some see better investment opportunities abroad, whether it's foreign real estate, pricey art, or stocks and bonds. Rising interest rates in the U.S. and worries about the health of China's economy are also contributing to the exodus of funds.
When money leaves China, it means people are trading yuan for dollars, euros and other currencies.
China appears to be trying to balance that by using its reserves of foreign currencies to buy yuan. It's a strategy many countries use, but it can drain the central bank's "rainy day" reserve fund.
The yuan has lost nearly 6% of its value against the U.S. dollar since August, when the central bank surprised investors by devaluing the currency. And it remains under pressure: Regulators set the yuan's daily trading limit sharply lower on Thursday, marking the largest such decline in months.
China limits the amount of money an individual can move out of the country to $50,000 per year. Last year, Beijing even clamped down on the amount of cash its citizens can withdraw from ATMs overseas, another attempt to stop money from leaving the country.
Related: China stocks halted for the day after sharp plunge
Related: Investors should focus on China's economy, not stocks
-- Jesse Jiang and Heather Long contributed reporting.