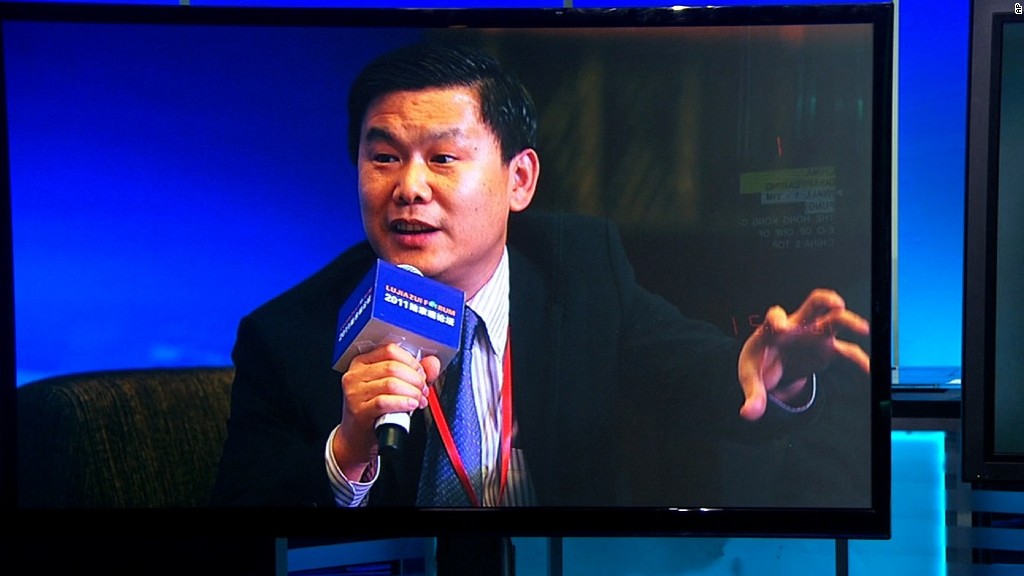 The founder of fashion label Metersbonwe has gone missing, the latest in a string of high-profile disappearances in China.
Metersbonwe reported Thursday that founder Zhou Chengjian could not be located, and asked that its shares be suspended from trading. Local media reported that Zhou, along with the secretary of the company's board, had been taken into custody by law enforcement officials.
Zhou is one China's richest individuals, with an estimated net worth of more than $4 billion, according to the Hurun Report.
Some of China's richest and most powerful business titans have vanished in recent months. Some have eventually resurfaced and returned to their posts; others have not. Their absences are seldom explained.
Most of the disappearances are part of an anti-corruption crackdown waged by President Xi Jinping since he took office in 2013.
Related: Meet 5 of China's disappearing executives
Experts had expected the campaign to wind down, but this summer's massive market crash has led to a new wave of disappearances. Regulators are cracking down on alleged insider trading and "rumor-mongering."
-- Adrian Yin and Serena Dong contributed reporting.