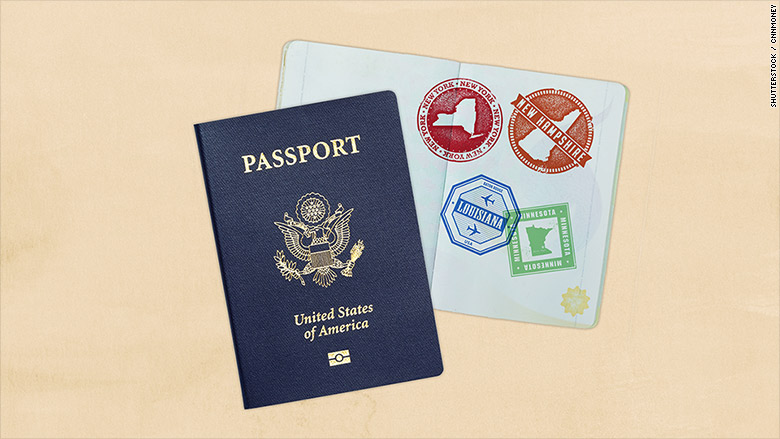 States that are dragging their feet on new federal rules for airport IDs now have a hard deadline.
The Department of Homeland Security released a series of cutoffs on Friday related to the federal "Real ID" law. If states don't comply by January 22, 2018, some travelers may have to bring along their passport or other form of TSA-approved ID to fly domestically in the U.S.
The Real ID Act, enacted after the 2001 terror attacks, set standards on what documents are needed to get a driver's license. It was an effort to crack down on the potential for terrorists and criminals to obtain state-issued IDs.
But not every state has taken steps to adopt the new standards.
Five states aren't compliant and haven't requested an extension from DHS -- Illinois, Minnesota, Missouri, New Mexico and Washington.
Another four states -- California, Alaska, New Jersey and South Carolina -- have at least applied for extensions to their waivers.
Then there are 19 states that have existing waivers:
Arizona
Arkansas
Idaho
Kentucky
Louisiana
Maine
Massachusetts
Michigan
Montana
New Hampshire
New York
North Carolina
North Dakota
Oklahoma
Oregon
Pennsylvania
Rhode Island
Texas
Virginia
The good news is that all of these states have until the 2018 deadline to get their acts together. Until then, travelers will be fine using just state-issued IDs.
According to Homeland Security, 22 states and Washington, D.C. are fully compliant:
Alabama
Colorado
Connecticut
Delaware
Florida
Georgia
Hawaii
Indiana
Iowa
Kansas
Maryland
Mississippi
Nebraska
Nevada
Ohio
South Dakota
Tennessee
Utah
Vermont
Washington, D.C.
West Virginia
Wisconsin
Wyoming
To check the status of any state, visit the DHS website.