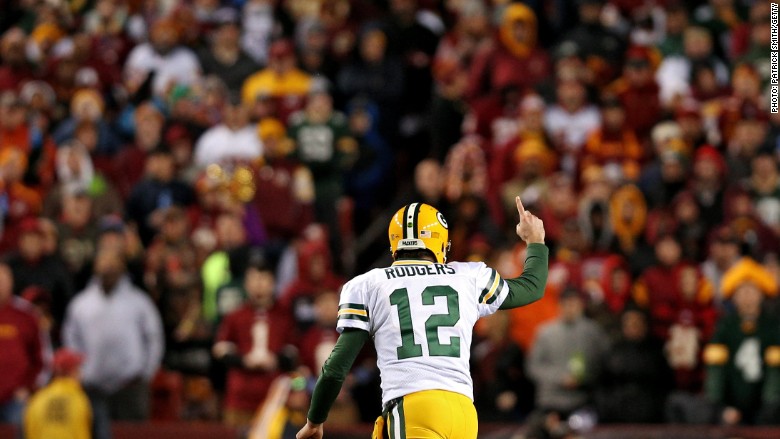 Anyone curious about just how popular the NFL is has to look no further than this weekend's NFL Wild Card TV ratings.
Three of the four Wild Card playoff games televised on ESPN/ABC, CBS, NBC, and Fox were up from last year's numbers with each game's average viewership coming in at more than 25 million.
Let's take a quick look at the numbers:
The Kansas City Chiefs dominating 30 to 0 win over the Houston Texans, which was simulcasted on ABC and ESPN Saturday, had an average viewership of 25.1 million viewers. This number was up from the 21.6 million who watched ESPN's Wild Card game last year.
The Pittsburgh Steelers madcap last minute 18 to 16 win over the Cincinnati Bengals on Saturday night was watched by 31.2 million viewers on CBS, up from 28.3 million last year.
The Minnesota Vikings' heartbreaking 10 to 9 loss to the Seattle Seahawks on NBC Sunday was watched by 35.3 million viewers, up from 28 million.
The Green Bay Packers' 35 to 18 win over the Washington Redskins on Fox Sunday evening led the weekend, bringing in an average viewership of 38.8 million.
Ironically, that was the lone game to fall in viewership with last year's Fox Wild Card game bringing in a near historic 42.3 million viewers.
Related: Here's what network TV ratings would look like without the NFL
These numbers show why networks are clamoring to get into the NFL business. The league is one of the lone TV broadcasts to bring in growing powerhouse ratings at a time when the TV landscape comes with hundreds of options for viewers.
On top of that, the games had huge viewership while discussions about player's safety in the league are becoming more rampant. This includes "Concussion," a film that deals with the impact of head injuries on players in the league, currently playing in theaters.
Sign up for the Reliable Sources newsletter — delivering the most important stories in the media world to your inbox every day.
And if history shows us anything, these numbers could get even bigger as the playoffs and the league moves closer to one of the biggest media events of the year, Super Bowl 50.