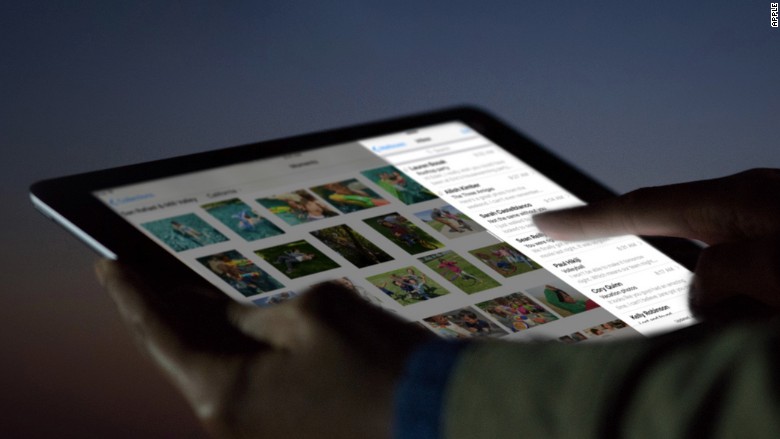 Staring at a glowing iPhone screen in bed might be bad for your marriage, but in the future it will be a little easier on your eyes.
Apple (AAPL) is adding a new mode called "Night Shift" in the next version of its mobile operating system, iOS 9.3. The mode changes the screen from blue light to a warmer setting. It detects your location and turns on automatically at night. Studies have found that exposure to blue light at night can impact our circadian rhythm, leading to disrupted sleep.
Night Shift is one a handful of new features coming to iPhones and iPads later this year. Apple released the beta version of iOS 9.3 on Monday. Currently, it's only available to developers, and Apple hasn't said when it will be released to the public.
New education features in iOS 9.3 will let kids who are using iPads at school log into their personal profile from any shared classroom device. A centralized admin account will let teachers control all their student's IDs and manage things like courses and books.
Apple is adding fingerprint and password options for individual notes in its built-in Notes app. You can use it to lock up a list of financial information or passwords (which, really, you should not have sitting around in a text note). In addition to the added security, Notes will have new sorting options.
Other new features include improved personalization in the News app, better integration between the Apple Watch and Health app, and new Car Play features.