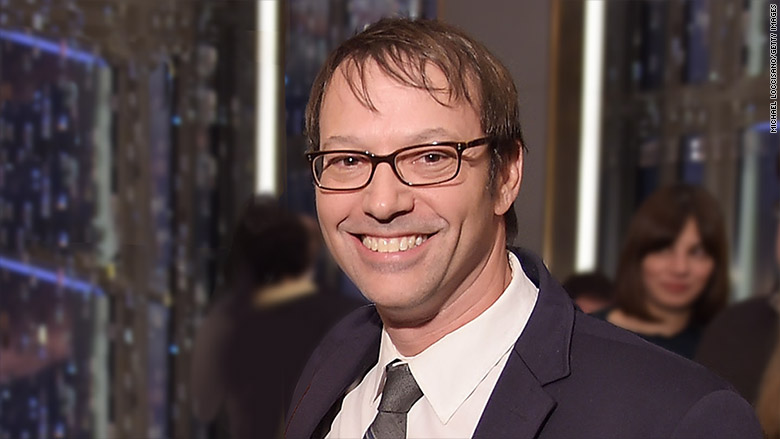 The New York Times has finally found its replacement for late media columnist David Carr.
Jim Rutenberg, the chief political correspondent for The New York Times Magazine, will take on the role that has been vacant since Carr's death last February, the Times announced Monday.
"Jim brings to the job a passion for the story, a track record in covering the industry and the experienced eye of an astute observer," Dean Baquet, the Times executive editor, wrote in a memo to staff.
The announcement brings an end to a year-long search, during which the Times courted several prominent media writers -- including Vanity Fair's Sarah Ellison, New York Magazine's Gabriel Sherman, and NPR's David Folkenflik, according to reports -- as well as one of its own media reporters, Jonathan Mahler.
Baquet wrote that the hunt for Carr's successor "has been exhaustive, and we were privileged to have had extraordinary candidates from both inside and outside The Times."
For the 46-year-old Rutenberg, it is a return to familiar territory. Rutenberg joined the Times in 2000, from The New York Observer, as a media reporter. In Monday's memo, Baquet credited him as one of the first reporters "to recognize the ascendance of Fox News," and noted that he led "the coverage of Dan Rather's role in a report questioning President Bush's National Guard service that ended the CBS anchor's career."
"Jim cut his teeth in media reporting before Facebook, Netflix, YouTube and the iPhone revolutionized the industry," Baquet wrote. "Back in those days, much of the beat was focused on covering the then-mighty traditional broadcast networks -- and Jim crushed it."
Related: David Carr was one of my dearest friends
Rutenberg would go on to serve in many different roles for the Times, most notably as an investigative reporter and a White House correspondent. He has spent the last year at the magazine, where he has covered the Supreme Court and the Voting Rights Act.
Rutenberg's first weekly column will appear in the coming weeks, and he will continue to contribute to the magazine.
Related: New York Times starts fellowship to honor David Carr
Sign up for the Reliable Sources newsletter
Carr, who died in the late hours of February 12, 2015, from complications stemming from a metastatic lung cancer, was widely revered within media circles -- so much so that his death was covered on the front-page of that day's print edition.
"David Carr, who wriggled away from the demon of drug addiction to become a journalistic celebrity, a name-brand media columnist at The New York Times and a best-selling author who reported on his own near demise and recovery, died on Thursday in Manhattan," the Times obit read. "He was 58."