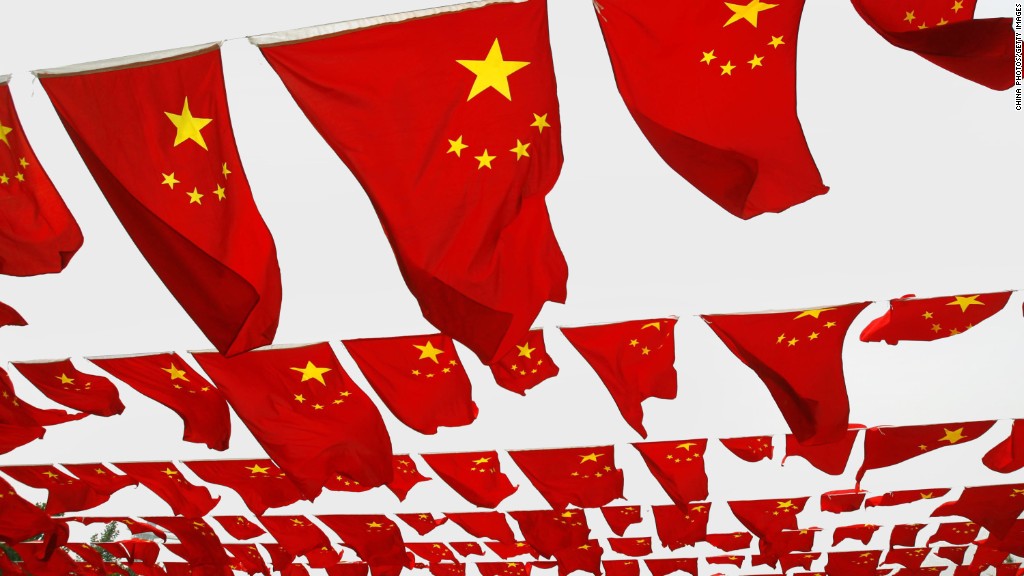 One of America's top money managers predicts gold prices will soon spike.
Gold will shoot up to $1,400 an ounce, according to Jeff Gundlach, the CEO of big bond house DoubleLine Capital. That would be a gain of about 30% from gold's current price of $1,090.
Gundlach thinks gold recently hit a bottom. It's been rallying since the beginning of the year as investors look for safe havens in the stock market sell-off.
Lately, his predictions have been spot on. He was one of the first to predict the sharp oil price crash in the fall of 2014 and then the junk bond turbulence of 2015. He has been dubbed the "new bond king."
Gundlach likes gold -- but not much else this year.
Related: Why Ted Cruz's gold standard push is a bad idea
Too many problems around the world
"2016 isn't looking all that great," Gundlach said as he outlined the many problems around the globe.
Here's a recap on how he sees the world:
Global growth keeps getting downgraded.
China is going to cause more havoc because it will almost certainly have to devalue it currency again.
The United States is in a "stealth bear market" where many stocks are actually down 20% from their peaks. Stealth bear markets are usually followed by "full-on bear markets," he said.
Japan isn't just in a lost decade, it's in a "lost generation." He wouldn't put money there.
Emerging markets -- even outside of China -- aren't a good bet either, Gundlach argued because they are so closely tied to commodities.
All of these problems will probably cause gold to rally, although he predicted the gold price spike last year and it didn't happen as gold tumbled to a six-year low in December. Investors in the emerging world are especially likely to stock up on the shiny metal.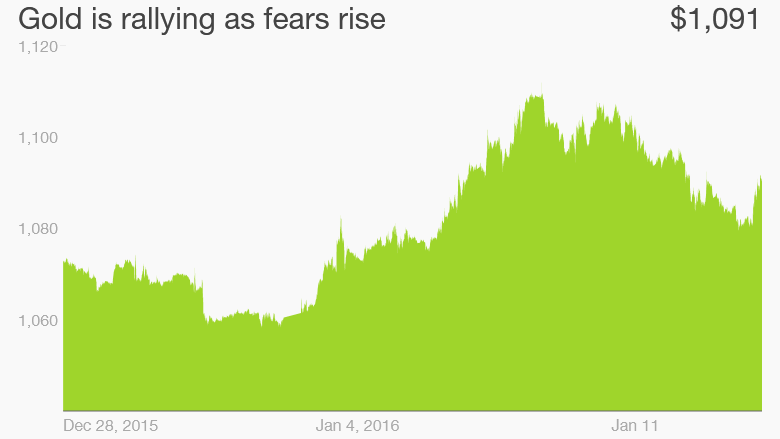 Related: Why investors should NOT panic
Oil is likely near a bottom
On the upside, Gundlach believes that oil prices may be at or near a bottom.
Oil fell to $30 this week -- it's lowest prices in over a decade. Experts are calling for it to go as low as $10 a barrel.
But Gundlach isn't following the Wall Street crowd. He thinks the U.S. dollar won't strengthen much more from here and that could help create a bottom for oil prices, which are priced in dollars.
Still, oil prices are likely to stay low for a long time. There's more oil being produced than the world needs right now. China, especially, has slowed its buying.
"People have been lulled to sleep that China has a birth right to grow at 7% [a year]," he said. It's just not possible. He went on to call China a "huge variable" in the global economy.
Stock markets around the world have nosedived since the start of the year on fears that China's economy is sneezing and oil prices are so low that many companies will go out of business.
Gundlach predicts that China will have to devalue its currency more. The only question is whether they will do it quickly or not. China's last two devaluations caused major stock sell-offs.
Related: $10 oil: Crazy or the real floor beneath the oil crash?
The Fed doesn't get it
There could be a buying opportunity if U.S. stocks do enter a bear market, he said. Right now he thinks the best option for investors is "to try to protect your capital and play another day."
Gundlach is also no fan of the Federal Reserve. He believes Fed officials are out of touch with reality and far too rosy in their forecasts of how much the U.S. and world will grow in 2016.
"I'm thinking of buying T-shirts that say 'In Fed we trust' for anybody who thinks [the Fed's predictions] have any credibility to them," he joked.