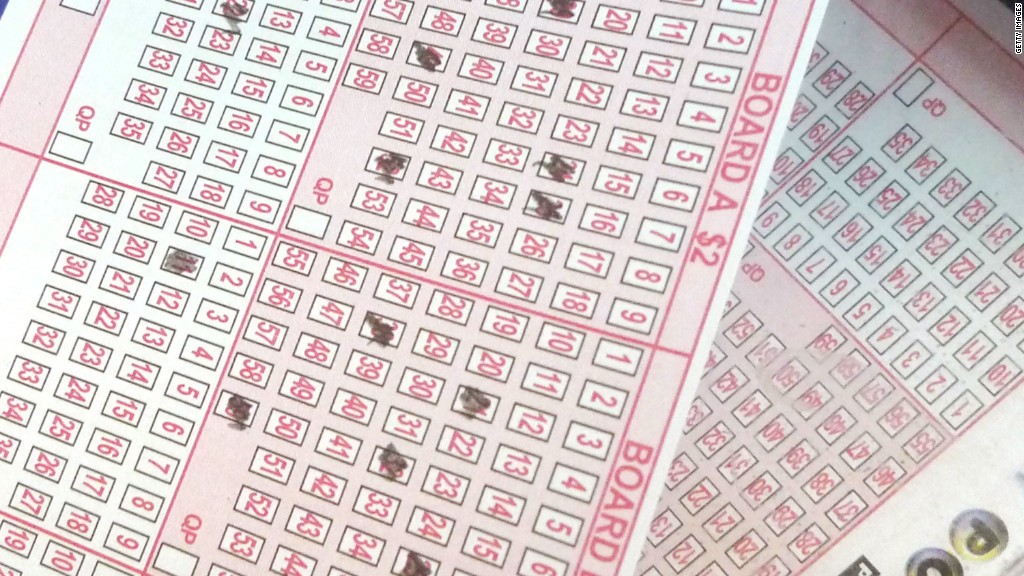 The $1.5 billion Powerball jackpot -- the largest in U.S. lottery history -- has generated an insane amount of buzz.
The drawing was Wednesday night. The winning numbers drawn were 08, 27, 34, 04 and 19, and the Powerball was 10.
The winning tickets were sold in Chino Hills, California; Munford, Tennessee; and in Melbourne Beach, Florida, according to state lottery officials.
Here's everything a Powerball newcomer needs to know:
The jackpot was massive. Money had been pouring in to the jackpot since Nov. 7, 2015, the last time someone claimed the grand prize. There had been 19 drawings with no winner. Ticket sales soared, and the balance grew at a breakneck pace. Two weeks ago it was a mere $400 million, but it's since tripled to hit $1.5 billion.
How to play. Never bought a ticket? Pick five numbers and a special red Powerball number. If you matched all of the first five numbers (in any order) as well as the red Powerball number, you would be extremely wealthy.
What the winners really get. Powerball advertises the jackpot as $1.5 billion, but the prize is only worth that much when it's paid out over 30 years. And people rarely choose that option. If a winner takes a one-time lump sum, which is generally the case, the jackpot is "only" $930 million. That's also known as the cash value.
And even if you do pick all the right numbers, there's no guarantee that you'll have the whole pot to yourself. Chances are that more than one person will pick the same winning numbers, which means that the jackpot will be divvied up.
You're more likely to be struck by lightning -- while drowning -- than to win the lottery.
Each ticket had a 1 in 292 million chance of having the right six-digit combination, while the odds of meeting such an untimely demise are 1 in 183 million.
Speaking of odds...There's a good chance that the IRS will have its eye on the winner, and they'll have to pay up, big time.
Lottery prizes are taxed like income, which means the jackpot winner will have to shell out 39.6% of their winnings to Uncle Sam.
Most states also take an additional 3% to 8% of the prize money.
Don't toss your ticket! Even lottery tickets with a partial match can pay out a prize of as much as $1 million. About one in every 25 tickets will win either $1 million, $50,000, $100, $7 or $4.
Power Play boosts your prize: When you buy a $2 Powerball ticket, you'll have the option to pay an extra dollar to get a "Power Play" add on.
If you go for it, and your ticket qualifies for one of the non-jackpot prizes, you get to multiply it.
Matching the five white-ball numbers qualifies for a $1 million prize, which doubles to $2 million if it's a Power Play ticket.
Even non-jackpot winnings can be multiplied by the Power Play number that's picked during the drawing, which is either 2, 3, 4, or 5.
Not all winners have happy endings: If you hit the jackpot, keep it quiet until you have a game plan. Lottery officials and experts recommend assembling a team of financial experts before claiming your prize.
And if you don't want to be thrust into the spotlight or get hit up for cash, try to stay anonymous. There are a few states that don't release the names of lottery winners. Otherwise, a winner could create a trust that can claim the prize to stay under the radar.