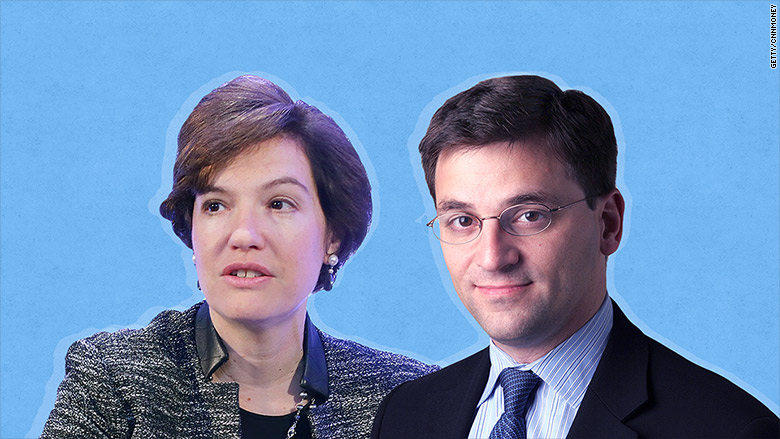 Politico's top editor Susan Glasser is in talks to join or contribute to The New York Times -- a development that comes as she and her husband, a Times reporter, eye a move to Israel.
Glasser's husband Peter Baker is the Times' chief White House correspondent and has been in months-long talks to become the paper's Jerusalem bureau chief. The Times is so confident he will make the move that its own public editor, Margaret Sullivan, recently wrote that he was "very likely to take the helm [in Jerusalem] in a few months."
Now Glasser is in talks to join him at the Times. Those talks, first reported by The Washington Post and confirmed by CNNMoney, have centered on her contributing to The New York Times Magazine, as well as reporting for the paper.
New York Times spokesperson Eileen Murphy declined to comment.
Baker and Glasser's likely move to Jerusalem has also shaken things up at Politico, where the top brass is still chafing over the abrupt revelation of her impending departure. Politico sources said that, given those frustrations, the leadership would happily replace Glasser tomorrow -- but for their inability to determine a replacement.
In November, when CNNMoney first reported on Baker's talks, Politico's top brass sent a memo to staff assuring them that Glasser had "very graciously given us assurances that she is ready to remain editor of our Rosslyn newsroom through the election" in November 2016."
Politico sources say that Glasser is still slated to stay with the publication through the election, though sources at the Times say Baker is likely to move to Jerusalem before then, possibly during the summer.
It's unclear when Glasser would join him, and which news organization she'll be with when she does.