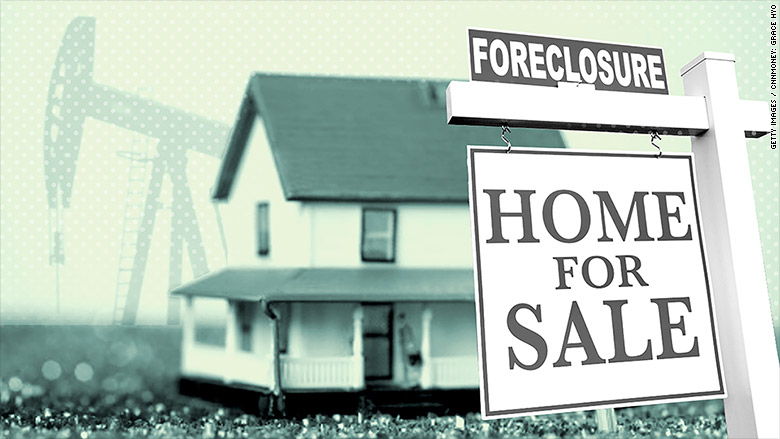 Plummeting oil prices are wreaking havoc on stock markets, and they're also causing problems for some housing markets.
Foreclosure filings on a national level dropped to a nine-year low in 2015, but some oil-producing states weren't so lucky, according to a new report from RealtyTrac.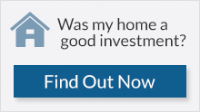 Foreclosures increased in Texas, Oklahoma and North Dakota last year as oil prices fell, and that can be a telling trend.
Those three states remained relatively unscathed from the 2008 housing bust, explained Daren Blomquist, vice president at RealtyTrac, which means the activity isn't due to a backlog of foreclosures left over from the crisis.
"Instead the rise in foreclosures in these states is actually a new wave of distress coming through that is mostly unrelated to the subprime loan housing crisis."
Related: $10 oil: Crazy or the real floor beneath the oil crash?
Lower oil prices have led to massive layoffs across the country, which can strain local economies with close ties to the energy sector.
North Dakota saw a 387% increase in foreclosures in 2015 with 146 properties receiving at least one foreclosure filing, but it still has the lowest foreclosure rate in the U.S. since its population is among the lowest in the nation.
Foreclosure activity jumped nearly 36% in Oklahoma last year, with 11,388 properties receiving at least one foreclosure filing.
Related: Cheap oil could hurt these housing markets
Texas, which has one of the fastest foreclosure processes in the country, started to see a rise in foreclosure starts in 2014, according to Blomquist. "We've now seen those convert and go through the process and be foreclosed on in great numbers."
Foreclosure activity in the Lone Star State rose 15.7% in 2015, with some oil boom towns seeing larger increases.
For instance, in Midland, foreclosures increased 36% in 2015 from the previous year.
Texas's economy is diverse enough to help withstand oil's plunge, Blomquist said, but the impact will still be felt.
"Cities more dependent on the oil economy are at risk and that could ripple out, maybe not statewide, but to some of the bigger markets in Texas."