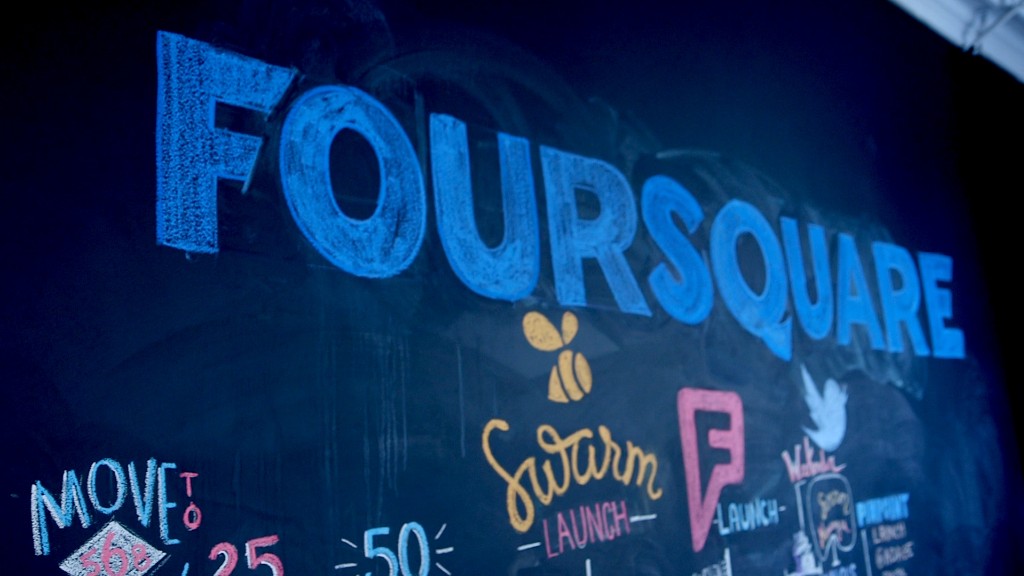 Foursquare just announced some major changes: $45 million in funding and a new CEO.
The startup rose to popularity seven years ago with its location-based check-in app.
On Thursday, the company announced the new round of financing. Analysts say this could value the company at roughly $332 million -- nearly half what investors thought it was worth in 2013, which it raised $35 million at a $650 million valuation.
Dennis Crowley, the company's founder and CEO, has stepped into a new role: Executive chairman of the company, with COO Jeff Glueck taking over as CEO.
The news comes after Union Square Ventures' Fred Wilson praised the startup in a blog post published on Thursday morning called "Tenacity."
"Maybe no USV portfolio company (with the exception of Twitter) has taken it on the chin more for being the 'hot company that fell out of favor,'" wrote Wilson, whose firm led the startup's new round of financing. "And yet sitting here today, Foursquare has built a very real business that is growing nicely and has a very bright future."
Related: We're witnessing a slow motion tech wreck
For his part, Crowley said he's not stepping down but rather stepping "up."
"This new role will allow me to focus full-time on vision and innovation, long-term strategy and creating new consumer products. If this sounds more like my job from 2010 than my job from 2015... well, that's the point," Crowley wrote in a Medium post announcing the transition.
Crowley has previously said that he believes Foursquare will make Yelp irrelevant. The company has shifted toward building technology to help power other services. Its API is used by more than 100,000 developers. Crowley said it counts companies like Apple (AAPL), Twitter (TWTR) and Pinterest among its customers. And people are still using its consumer apps, Foursquare and Swam. The company said it has over 50 million active users and that there are more check-ins than ever.
Related: Reality check for tech workers: They may not strike it rich
Foursquare, which is based in New York, said that it was also hiring for 30 new roles, and made several changes to other leadership roles.