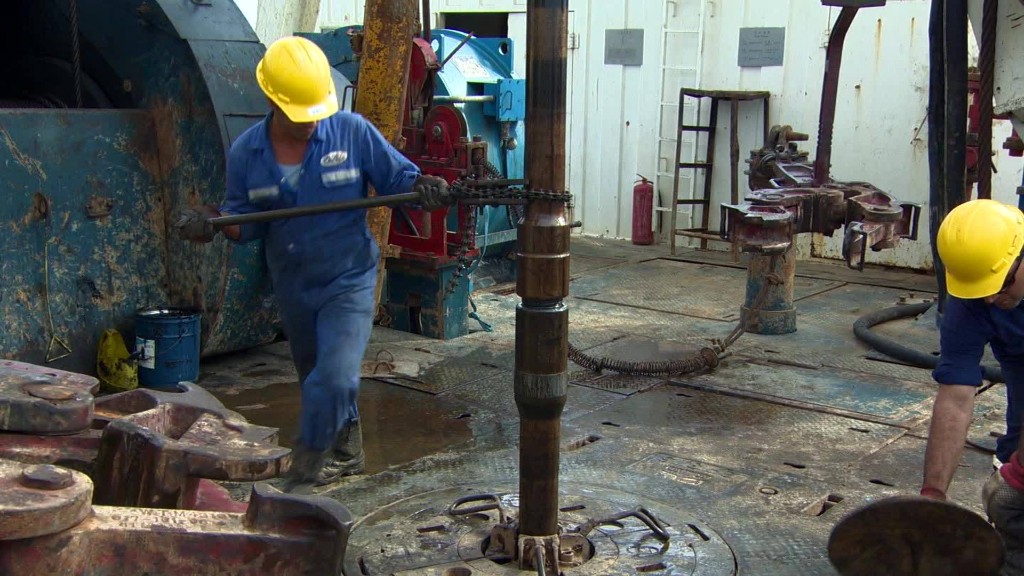 It's known as "Implementation Day." And for many European companies, it can't come soon enough.
That's when the world's nuclear watchdog, the International Atomic Energy Agency, announces Iran has complied with a deal to curtail its nuclear ambitions.
That day could come as soon as this weekend, and when it does the European Union will immediately lift most of its economic sanctions.
"Companies will want to move quickly once the sanctions are actually lifted, so many have already made provisional agreements with local partners," said Padraig O'Hannelly, editor of Iran Business News.
With China's economy cooling, and many other emerging markets struggling, the prospect of doing business with Iran is appealing to many European firms. Their American rivals may miss out, however, because the United States will leave many of its sanctions in place.
Here's a look at some of the industries and companies that stand to gain:
Infrastructure and Manufacturing
Germany's Siemens (SIEGY)signed a memorandum of understanding with Iran last week "to engage in talks on improving infrastructure in the rail sector," the company said in a statement to CNNMoney.
Also this month, a delegation of Danish executives visited Tehran to discuss construction, shipping and wind power. Danish shipping giant Maersk (AMKBF) confirmed it met with Iranian officials but told CNNMoney nothing had yet been agreed.
Drugs firm Novo Nordisk (NONOF) already said in September it would build a pharmaceuticals plant in Iran, creating 130 jobs.
Oil
Iran holds 9% of the world's proven oil reserves, but its current output is only about 4% of the world's total. The amount of oil it holds surpasses that of Iraq, Kuwait and the United Arab Emirates. Its natural gas reserves are considered among the biggest in the world, according to Italy's Eni (E), whose drilling services subsidiary Saipem reportedly signed an MOU with Iran in November.
Other oil companies such as BP (BP), Shell (RDSA), Total (TOT), Statoil (STO) and Lukoil (LUKOY) are all reported to have shown interest in Iranian oil and gas.
Iran gears up for big return to world oil markets
Iran will be allowed to restart exports to Europe right away. And the country's top oil officials will be in London next month to meet with European oil and gas firms. The visit is being touted as the "official international launch" of the country's oil and gas industry. It's a meeting unthinkable in Houston.
Retail and luxury goods
Iran has a sophisticated economy with young consumers eager for western goods. Think of BMW (BAMXY), Burberry, (BURBY) and Cartier, owned by Richemont.
"There is significant interest in retail, consumer products, leisure, hotels, financial services," said John Forrest, international trade lawyer for DLA Piper.
Not so fast
Still, it's hard to finance trade deals or investments without the support of big banks, and they may be wary of falling foul of U.S. sanctions that will remain in place. Banks such as BNP Paribas (BNPQF), HSBC (HSEA) and Standard Chartered (SCBFF) have been fined heavily by U.S. authorities over the years for violating sanctions on various countries.
"It remains to be seen whether EU sanctions relief will be held back as banks continue to take a cautious approach to Iranian payment transactions," said Forrest.
Related: Why U.S. businesses could lose big in Iran
And not everything can be sold to Iran. There will still be restrictions on military equipment and so-called "duel use" products - things that have already been deemed to be useful to military even if that is not the intended use. Prior approval will be required for a host of other areas, including certain metals, software and some types of loans and grants.
And what happens if Iran slips up and some sanctions are reimposed? Europe may decide to "grandfather" any new deals, to give some assurances to companies that they can continue to operate in Iran even if relations sour again.