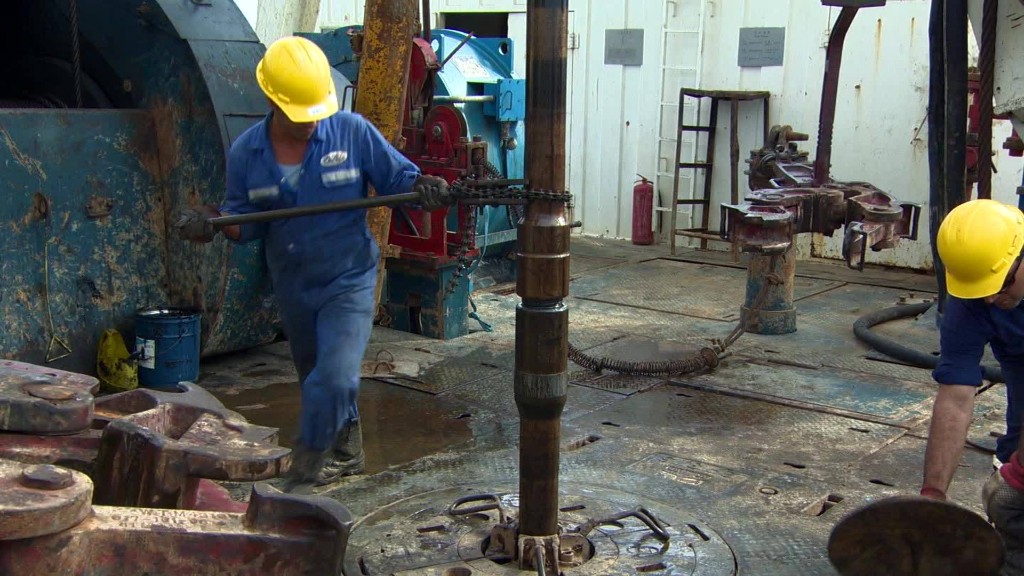 The end of economic sanctions against Iran could shake up oil markets.
U.S. and European Union sanctions on Tehran were finally lifted on Saturday, restoring Iran's access to world's markets. Iran has been gearing up for this moment for months and could soon return to the top ranks of global oil producers.
Crude prices have been tanking for months, dropping to below $30 a barrel. A flood of new oil from Iran will likely push them even lower very soon.
"Iran is able quickly to pull oil out of storage and from tankers floating at sea ... which it has an interest to do soon, since it is paying to store that oil," said Brenda Shaffer, a professor at Georgetown University in Washington, D.C.
Analysts expect Iran to add between 600,000 and one million barrels per day to its oil output, but the country's leaders are much more bullish.
Iran is aiming to increase output by close to 1.5 million barrels by the end of 2016, taking daily production to 4.2 million, Iran's oil minister Bijan Zanganeh told CNN in an exclusive interview.
Related: Iran without sanctions
Tehran is in a tricky position. The more oil it exports, the more likely prices will drop even more. Iran has relatively low production costs compared to other countries, but another slump in prices would put its plans at risk. The country desperately needs heavy investments in its out-of-date oil infrastructure.
Iran is a member of the oil cartel OPEC. Just few years ago, OPEC countries would adjust their production to keep prices in check, but it's unlikely the group will do something like that now. The U.S. shale boom has forced OPEC to change its strategy and step up production to defend its market share.
Recent diplomatic tensions between Iran and Saudi Arabia made the situation even more complicated. Saudi Arabia, the de-facto OPEC leader, is already struggling to keep its market share and Iran's ambitions could put it under even more pressure.
There is some hope. The lifting of the sanctions is hardly surprising, and some analysts say most of the oil market fallout has already been priced into the market. The nuclear deal, sealed in July, was nearly two years in the making.
"A lot of Iranian oil has been seeping into the global market since the signing of the deal with Iran on its nuclear program, since sanction enforcement was very lax following the agreement," Shaffer said.
-- John Defterios and Mark Thompson contributed to this article.