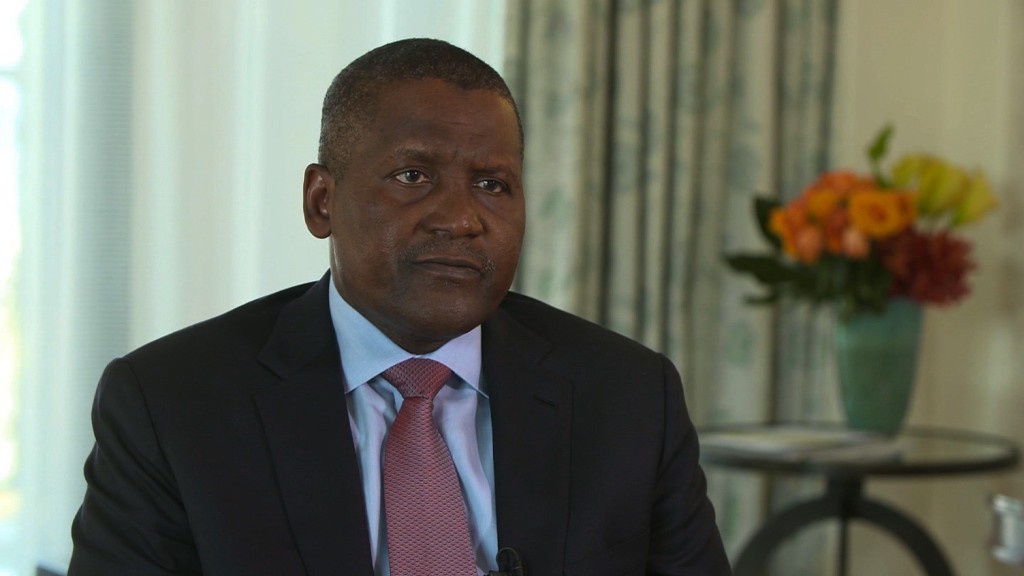 Talk about a rude welcome back for Iran.
Crude oil prices dropped below $29 a barrel on Sunday evening as investors brace for Iran's return to global oil markets. They bounced back a bit on Monday.
The West officially lifted sanctions on Iran on Saturday, paving the way for the OPEC country to dramatically ramp up oil production.
But Iran's long-awaited return is only going to deepen the epic supply glut that has caused oil prices to crash from $100 a barrel in mid-2014 to less than $30 a barrel last week.
Sure enough, crude oil prices tumbled below $29 a barrel on Sunday for the first time since November 2003.
"The rubber stamping of this deal is just adding another bearish influence to a market already under a lot of bearish influences. It really couldn't have come at a worse time," said Matthew Smith, director of commodity research at ClipperData, a firm that tracks global oil shipments.
Iran is expected to quickly boost oil exports by 500,000 barrels per day immediately, and it could reach 1 million barrels per day within a year. Iranian officials hope to eventually increase output by almost 1.5 million barrels per day.
Related: Major oil producer in turmoil
However, much uncertainty exists over whether Iran can accomplish that goal because its oil fields have experienced a long period of underinvestment.
The oil markets have been spooked by Iran's determination to aggressively scale up its output despite the depressed prices. But Iran badly needs to boost revenue after years of being isolated by economic sanctions that crippled its economy.
"Every single barrel they sell to the market is revenue they weren't going to get last week. It's in their best interest to ramp up production because it will ramp up revenues," said Smith.
The escalation of the oil crash over the past few weeks ahead of the Iran sanctions being removed has alarmed investors. It's one of the main reasons why the Dow has plunged 1,437 points so far this year.
While cheap oil is great for American consumers, it's causing chaos in the energy sector. Profits are plunging, jobs are being slashed and dozens of oil companies have filed for bankruptcy.
At the same time, some investors believe cheap oil is a bad omen about the health of the global economy, especially in China.
Related: Why China doesn't know what it's doing
Stock markets in the Middle East plunged on Sunday, outside of Iran, as investors brace for more pain in the oil patch. Saudi Arabia's stock market plummeted more than 5% alone.