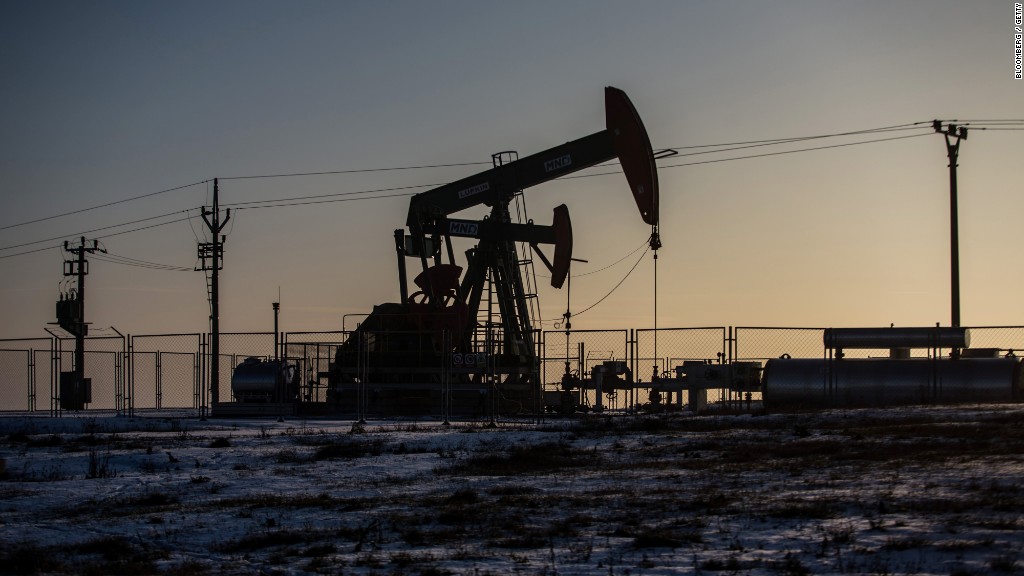 Gas prices are tumbling around the country -- but things got a little out of hand in Michigan this weekend.
At least three gas stations in the Houghton Lake region engaged in a price war that briefly let drivers pay less than 50 cents a gallon on Sunday.
If the stations were looking for attention for their low prices, they got it.
Prices at the Beacon & Bridge Market went as low as 47 cents a gallon after starting the day at $1.77, according to GasBuddy, a service that allows users to track gas prices.
"It was crazy. The police were directing traffic. Totally insane," one Beacon & Bridge Market employee told CNNMoney. The employee confirmed the 47-cent price but asked to remain anonymous.
The nearby Marathon Gas one-upped that ridiculous price by slashing gas to 46 cents a gallon, according to Judy Miracle, an employee at the station.
"Customers were shocked -- and happy," she said.
The Citgo in Houghton Lake was also involved in the price slashing, according to GasBuddy.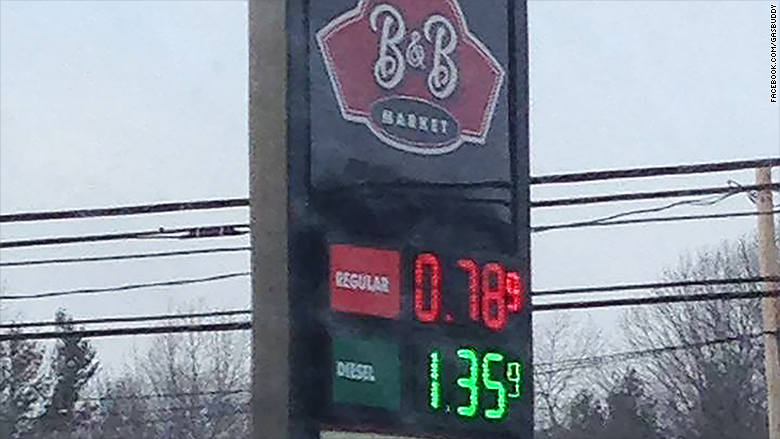 Related: Iran's floating oil stockpile for sale at worst time for market
Gas prices have been dropping across the country thanks to the crash in crude oil prices below $30 a barrel. The national average for a gallon fell to $1.89 on Monday, down from $3.68 in July 2014, according to AAA. A month ago the national average was about $2 a gallon.
But don't expect to fill up your tank for 50 cents a gallon any time soon.
The Michigan price war appears to be more of a publicity stunt than part of the broader trend of falling prices.
GasBuddy said all three stations that dramatically cut prices this weekend are known to have previously engaged in one-off price wars.
"It's a quirk, a gimmick, a lark -- and not anything related to the oil price collapse," said Tom Kloza, global head of energy analysis at the Oil Price Information Service.
The price strategy might draw attention -- but at a cost. Given wholesale costs and state and federal taxes, pricing a gallon at 46 cents is basically like "selling free gas," Kloza said.