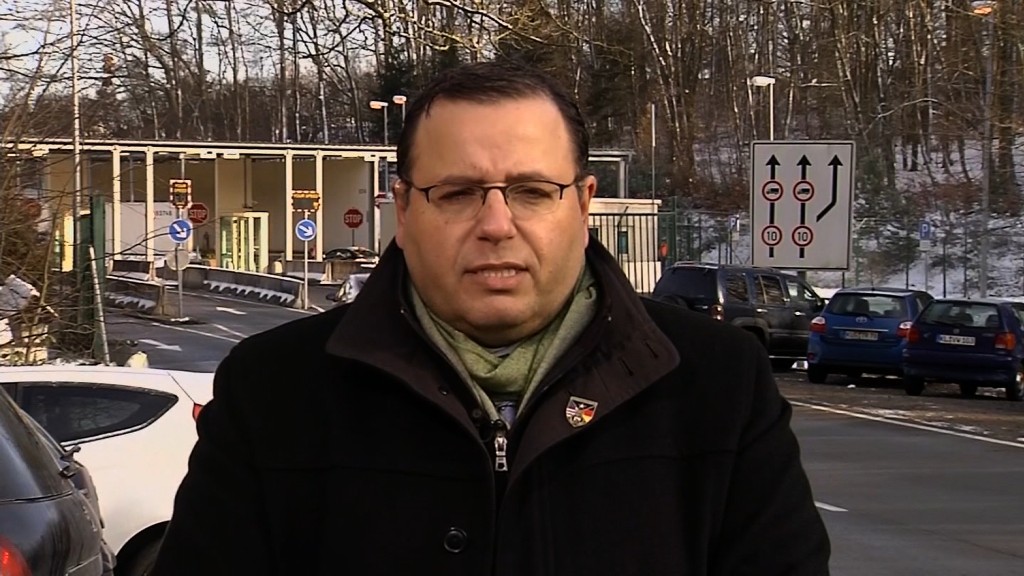 Jason Rezaian's departure from Iran, after 545 days behind bars, was delayed when Iranian officials tried to stop his wife, Yeganeh Salehi, from coming with him.
Rezaian's brother Ali described the tense back-and-forth in an interview with CNN's Jim Sciutto on Monday.
"The Iranians, as they have done all along, continued to manipulate them, continued to try to mess with them, and prevented Yegi from leaving for some period of time," Ali Rezaian said. "But thanks to the Swiss and thanks to the Americans, she came home with him."
The flight out of Iran was originally expected to leave sometime on Saturday. It finally took off on Sunday morning.
Related: Jason Rezaian is on his way home
Twenty four hours later, Ali said, his brother is in "good spirits."
The brothers haven't been able to see each other yet, but they have spoken twice by phone. Jason is undergoing medical evaluation at the U.S. military hospital in Landstuhl, Germany.
"He really can't wait to get out there, see people, meet people, but right now he's got to focus on getting himself better," Ali Rezaian said.
Rezaian, the Tehran correspondent for the Washington Post, was convicted of espionage-related crimes by an Iranian court last year. His family and colleagues denounced the trial as a sham and said there was no evidence of the crimes.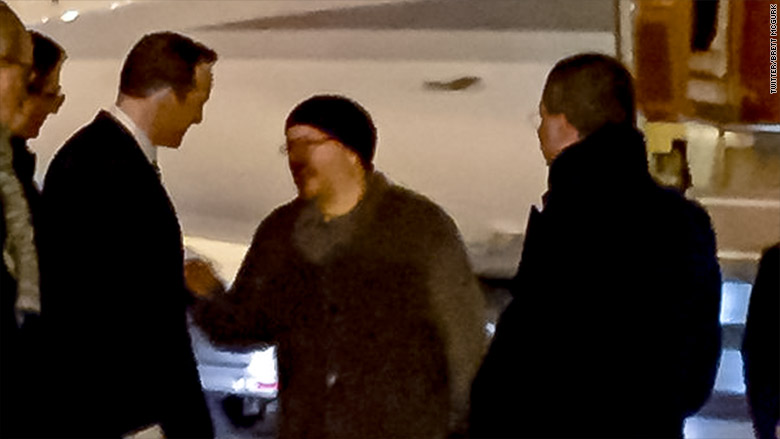 He and several other Americans in Iranian jails were eventually freed in a prisoner swap -- the result of 14 months of secret negotiations between the U.S. and Iran.
Believing that the swap might be imminent, Ali Rezaian traveled to Europe late last week. So did two top editors at the Post, Martin Baron and Douglas Jehl. The editors described themselves as elated and relieved that Rezaian is now free.
Rezaian and his journalist wife were detained at the same time in July 2014. Salehi was later released, but she remained under threat of prosecution. That's why it was critical, from Rezaian's perspective, to get her out of the country at the same time he was freed.
"Jason had been told he was going to be leaving," Ali Rezaian told Sciutto. "Yegi had been told repeatedly by the interrogators that they weren't going to let her leave with Jason. And that's what caused the problems."
"The U.S. stuck to its guns," he added. "They had said that Yegi had to come along with Jason, and, you know, they got her out. So I appreciate that."
U.S. officials previously said that the departure delays were caused by a disagreement over whether Rezaian's mother Mary was on the flight manifest. She ended up leaving the country with Rezaian as well.
Rezaian's description of the tense situation with Salehi may explain why the Post's owner, Jeff Bezos, tweeted on Saturday afternoon, "Is Yegi on the plane?"
In Monday morning's interview, Sciutto also asked Ali Rezaian what his brother's first request was.
"I think the first thing he asked for was some information," Ali Rezaian said. "He feels like he's been starved of information for the last 18 months; having to live off of Iranian state TV and getting your news from there isn't where you want to be as a reporter."
Related: timeline of Jason Rezaian's ordeal
Journalists around the world joined the Post in calling for Rezaian's release -- a fact that his brother acknowledged on Monday morning.
As Jason Rezaian scrolled through news stories on his mother's iPad on Sunday, "I think he was surprised and shocked at the amount of attention this was getting," Ali Rezaian said. "And he's only right now starting to learn about all the hard work that went in to get him out, and all the support that he's had from you and your colleagues all around the world."
Related: a profile of Ali Rezaian
Rezaian hesitated when asked if he believes his brother was a "hostage" of Iran.
Sciutto noted that some of the Iranians who were released in the exchange were convicted of economic crimes by the U.S.
"It's not morally justified to take innocent people and trade them for people who have done crimes," Rezaian said. "But the fact of the matter is, for these folks who have been locked up in prison, in Iran for all this time, [that] is not morally justifiable either. So I appreciate everything the government's done and I'm really happy he's home."