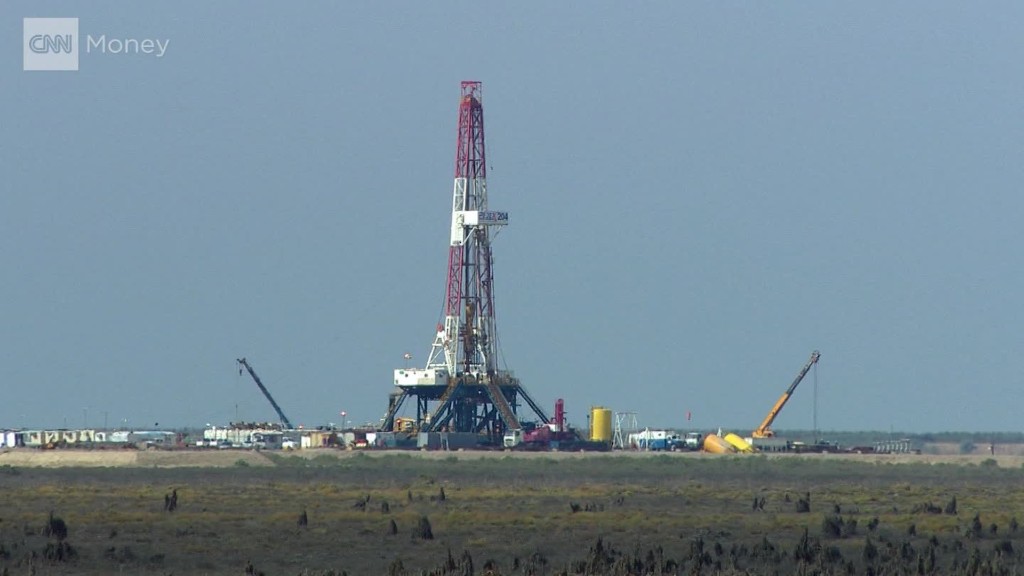 Iran is open for business, and European firms are already moving in.
"We plan to quickly resume our [truck] business activities in the market there," Wolfgang Bernhard of Germany's automaker Daimler (DDAIF) said Monday.
Europe removed many of its economic sanctions on Iran Saturday after the Atomic Energy Agency announced Iran has complied with a deal to curtail its nuclear ambitions.
Iran reportedly plans to buy more than 100 commercial planes from Airbus (EADSF), although the aerospace giant would not confirm. "We are studying our way forward in view of this new environment -- in full compliance with all international laws," a spokesperson said.
Related: Iran emerges from the shadows
Germany's Siemens (SIEGY) signed a memorandum of understanding with Iran two weeks ago "to engage in talks on improving infrastructure in the rail sector," the company said.
Also this month, a delegation of Danish executives visited Tehran to discuss construction, shipping and wind power. Danish shipping giant Maersk (AMKBF)confirmed it met with Iranian officials but told CNNMoney nothing had yet been agreed.
Drugs firm Novo Nordisk (NONOF) said in September it would build a pharmaceuticals plant in Iran, creating 130 jobs.
In contrast, the United States only lifted a select few sanctions, most notably to allow foreign subsidiaries of U.S. firms to do limited business with Iran.
Iran holds 9% of the world's proven oil reserves. Its natural gas reserves are considered among the biggest in the world.
Saipem, a drilling services subsidiary of Italy's Eni, (E) reportedly signed an MOU with Iran in November. Saipem told CNNMoney that it has the "technologies and competences to add value to clients engaged both in engineering and construction and drilling in Iran."
Related: Why U.S. businesses could lose big in Iran
One big question is how Iran will finance deals.
The country's oil industry needs as much as $185 billion in investment, according to Moody's. But the once-frozen assets Iran will now be able to tap amount to between $100 billion and $150 billion. And it is likely Iran will only have access to a fraction of that for the foreseeable future.
Big European companies can of course finance some of the projects themselves.
Some Iranian banks can rejoin SWIFT, the international electronic payments messaging system. SWIFT said, however, that not all sanctions have been lifted on all Iranian banks.
International banks are also watching closely to make sure they don't fall into a trap between what Europe now permits and what the United States still does not.