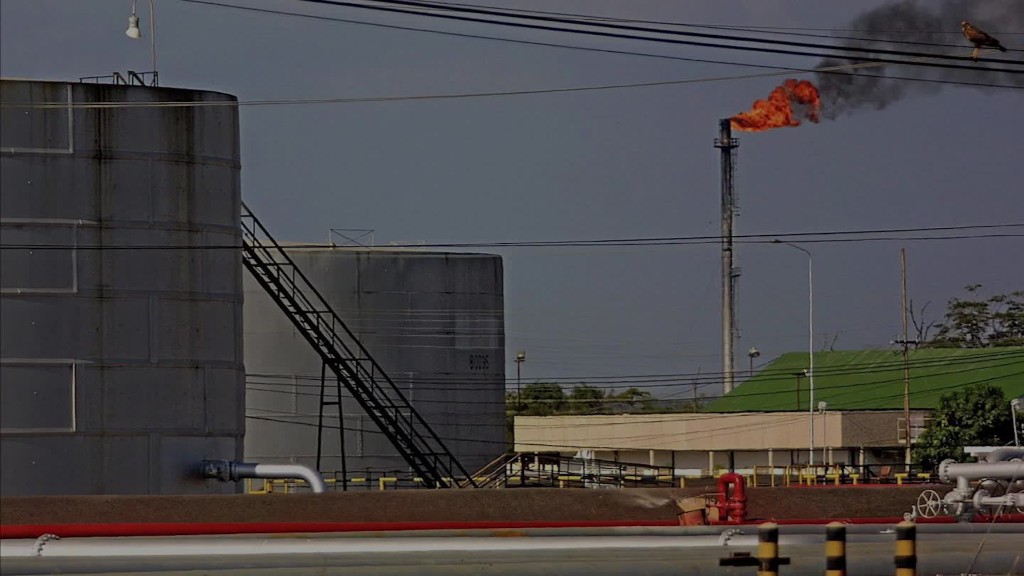 Venezuela's economy is in a deep crisis.
Its president, Nicolas Maduro, declared a state of "economic emergency" for 60 days on Friday. Maduro's government stopped publishing any economic data about the country in 2014, other than updates on its shrinking gold and cash reserves.
But that changed Friday when Venezuela finally published years of economic data.
And it was ugly.
Venezuela's economy shrank 7.1% in the third quarter of last year, according to the government. It's been shrinking for seven consecutive quarters going back to the start of 2014.
Inflation in Venezuela skyrocketed 141% over the year ending in September, the central bank reported. Incredibly, some experts believe even that figure is understating the problem. The IMF projects inflation in Venezuela will increase 204% this year.
"The country is in economic meltdown," says Edward Glossop, emerging markets economist at Capital Economics, a research firm. "The figures are predictably horrific."
Here are five reasons why Venezuela continues to be an economic mess:
Related: Oil prices dive on Iran sanctions fallout
1. Oil crash hurts Venezuela the most
Venezuela's economy depends mostly on oil. That was great when a barrel of oil was worth $100 a barrel in 2013 and 2014. Now oil prices have fallen to as low as $28.36 -- the lowest point in 12 years.
As long as oil prices stay historically low, Venezuela will struggle to grow.
Barclays economist Alejandro Arreaza calls Venezuela the "biggest loser" in Latin America from the oil price crash. He predicted Venezuela's exports will total a mere $27 billion in 2016, down dramatically from $75 billion two years before.
2. A currency worth less than a penny
Venezuela's currency, the bolivar, has plummeted at a breathtaking pace.
A year ago, one dollar equaled 175 bolivars. Now a dollar is worth 865 bolivars. Put another way, one bolivar is worth $0.0011 -- less than a penny, according to the unofficial exchange rate on dolartoday.com.
Most Venezuelans exchange bolivars and dollars at the unofficial rate because Maduro's regime has created a confusing system that involves three official exchange rates -- two for different types of imports and one for ordinary Venezuelans.
The two primary rates deeply overvalue the bolivar, creating high demand for dollars.
Related: Venezuela is running out of cash, selling gold
3. New power struggle dooms 2016
Some Venezuelans have had enough of Maduro. In January, the opposition party, Democratic Unity, took 109 seats in Congress, far more than the 55 seats Maduro's socialist party won.
The opposition now controls 65% of Congress. That's important -- that level allows Democratic Unity to fire Maduro's cabinet members and pass reforms that Maduro can't overturn.
Of course it's not that easy. Maduro appointed new supreme court justices right before the new Congress took office. They could overturn the opposition's legislation, creating government gridlock.
In any case, political instability is never good for an economy and it's on the rise this year.
Related: Latin America's brutal start to 2016
4. Default in 2016 is 'difficult to avoid'
Venezuela has been teetering on the brink of default the past two months. The country is barely making enough money on oil exports to cover its debt payments.
This year Venezuela owes over $10 billion in debt payments. Nearly half of that is due in October and November.
"I'm 99% sure they're going to default this year," says Russ Dallen, managing partner at LatInvest, a Miami-based firm that invests in Venezuela.
Barclays' Arreaza mostly agrees, saying that a Venezuelan default in 2016 is "difficult to avoid."
The only thing preventing a default is if oil prices rise soon or one of its few allies -- China, Russia or Iran -- bail out the government. Both of those appear unlikely for now.
5. Food crisis
Venezuelans are bearing the brunt of the economy's problems. The government can't pay to import basic food items like milk, flour and eggs, leaving many supermarkets with empty shelves. A year ago, McDonalds (MCD) in Venezuela temporarily ran out of french fries.
Food shortages -- along with lines lasting several hours in hot weather -- are a major source of the social unrest in the country.
"There are no eggs, there's no milk," says Dallen, who frequently travels to Venezuela. "It's getting worse."