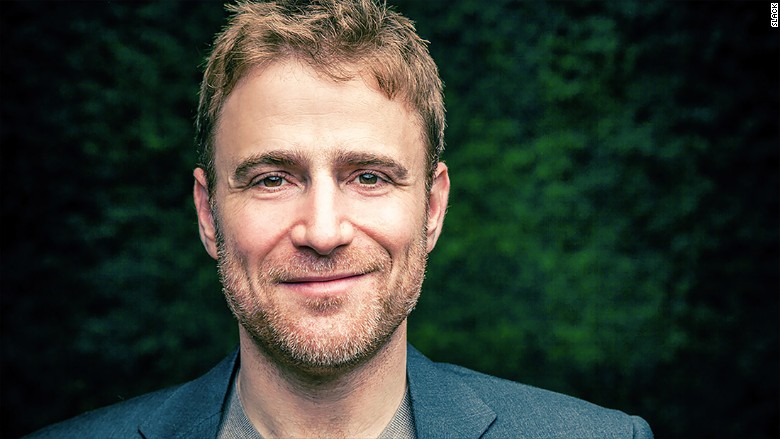 Talk about leading by example. Slack CEO Stewart Butterfield penned a heartfelt message to employees about why the company's San Francisco office is closed on Monday, Martin Luther King, Jr. Day.
"Dr. King accomplished much individually, but it is fitting to think not only of him, but also of the millions of others, and of the movement which still goes on," wrote Butterfield. "Despite the fact there have been areas of progress great and small, it is still, shamefully, far from finished. And it is on all of us to see it through."
Butterfield's message to his employees was published on Medium by Slack engineer Erica Baker.
"I asked him if i could share it externally, not only because it touched my heart, but because I think it's an important message for everyone to read and absorb," wrote Baker, who is black.
Related: 15 Questions with Stewart Butterfield
This comes at a time when black employees at tech firms have spoken out about the lack of diversity in Silicon Valley.
Butterfield's commitment to diversity -- and by extension Slack's -- hasn't gone unnoticed.
The two-year-old startup, which offers a platform for workplace collaboration, released a diversity report in September. It was a "uniquely early" move, given its age and size -- it had just 250 employees. The company is valued at $2.8 billion.
Butterfield encourages reflection among his employees: "Think about how profoundly shameful it is that there even ever had to be a 'civil rights movement,'" he wrote.
He stresses that the fight for civil rights continues today -- with Ferguson, Cleveland, Baltimore and Chicago.
"These are people who have been beaten, and burned, and raped, and shot, and hanged because they stood up for their own ​basic​ dignity. Not people asking to take something from someone else. Not people threatening harm. People asking for an equal right to vote, to have freedom from violence, access to education and housing, and the right to make a living."
He ends with a call-to-action.
"If we truly value solidarity at this company, it is a good time to recognize, and remember, and recommit to standing with the people who lost their livelihoods, their limbs, and even their lives, merely asking for something as simple and basic and obvious as equal rights and equal protections under the law."