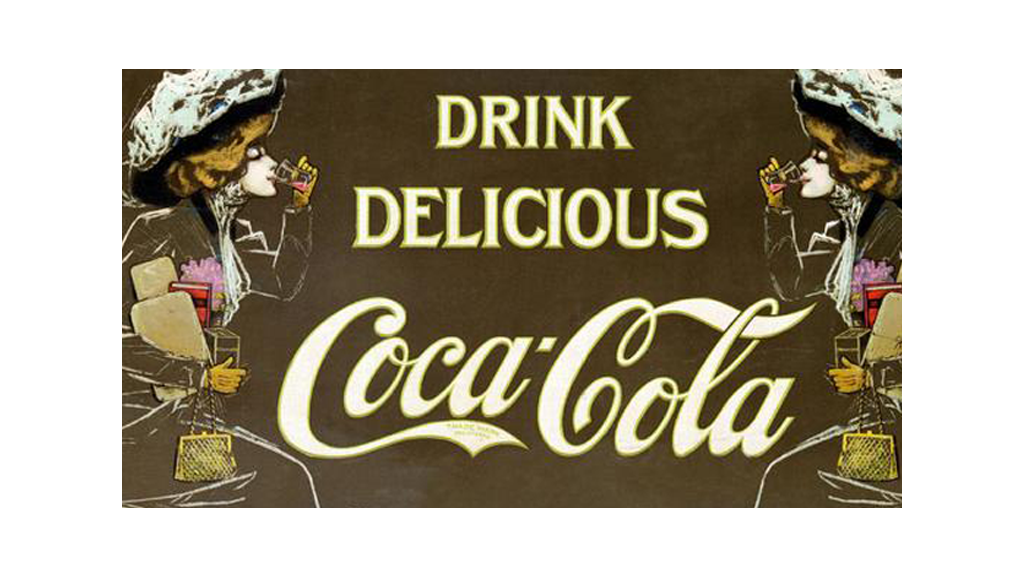 A slogan can be a powerful thing.
Coca-Cola (KO) would know -- it's had a number of notable taglines in its one hundred-plus years as a company. On Tuesday, it launched another new ad campaign and yet another new slogan -- "Taste the feeling."
The effort at rebranding comes after a drop in sales and increased concerns about the effects of soda on consumers health.
As Coca-Cola ditches the old and embraces the new "feeling," here's a look at some of the other slogans it's used over the years.
Related: Jordan Spieth lands big Coca-Cola endorsement deal
In 1886, simplicity was the name of the game as the company debuted the slogan "Drink Coca-Cola."
By 1906, the company dubbed its soda "The Great National Temperance Beverage," in a nod to the Prohibition era, when the nation was swept up in a movement against drinking alcohol.
In 1922, 1923 and 1924, Coca-Cola was big on appealing to thirsty customers -- in increasingly subtle ways. The company's slogans were "Thirst Knows No Season," "Enjoy Thirst" and "Refresh Yourself."
The years 1927 and 1932 shared a common celestial theme -- "Pure as Sunlight" and "Ice Cold Sunshine."
Related: Obesity groups with ties to Coke shuts down
By 1939, Coca-Cola decided shorter was not sweeter and adopted this wordy slogan: "Whoever You Are, Whatever You Do, Wherever You May Be, When You Think of Refreshment Think of Ice Cold Coca-Cola."
In 1942 and 1982, the soda company's slogans took a quasi-philosophical turn -- "The Only Thing Like Coca-Cola is Coca-Cola Itself" and "Coke Is It!"
Coca-Cola's best known slogans came in 1969 with "It's the Real Thing" and then in 1971 with its catchy "I'd Like to Buy the World a Coke" song -- both were part of the same campaign.
Coca-Cola has often imbued its slogans with a patriotic theme, including "America's Real Choice" (1985) and "Red, White & You" (1986).
In 1989, Coca-Cola was the "Official Soft Drink of Summer" and in 2001 the company touted "Life Tastes Good."
"Coca-Cola... Real" was used in 2003 and in 2009 the slogan was "Open Happiness."