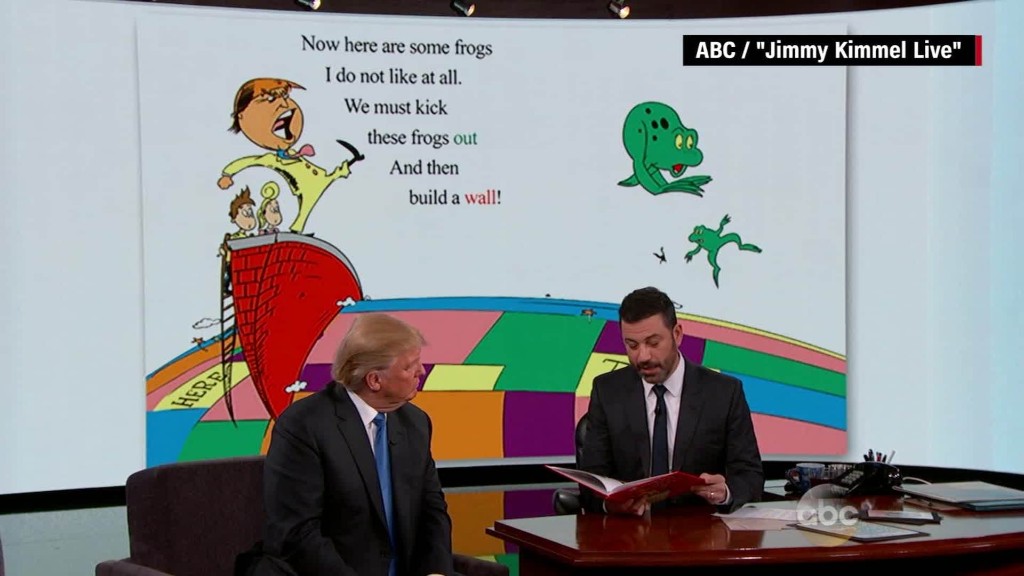 Apple's Chinese manufacturing habits have once again become fodder for presidential candidates. This time, Donald Trump claims that if he is elected president, he will get Apple to make its gadgets in America.
"We're going to get Apple to build their damn computers and things in this country instead of in other countries," Trump said Monday at a speech at Liberty University in Virginia.
There are a few nuances to the issue that Trump is missing.
There actually is a lot of America in Apple products
IPhone and iPad displays are made by Corning in a Kentucky factory. The processors are made by Samsung in Austin and GlobalFoundries in Malta, New York.
The cell and Wi-Fi radios are made in Fort Collins, Colorado, by Avago Technologies.
And Texas Instruments makes iPhone power management chips in Richardson (Texas, obviously).
Of course, there are plenty of Chinese companies that make other parts of the iPhone. But Apple claims it works with 8,000 different U.S. suppliers from 31 states for its products.
China is the location of the final step: the assembly of the iPhone and other Apple (AAPL) products.
Even then, Apple does some production in the United States. Some of its iMacs are assembled in California, and all of its Mac Pros are put together in a facility in Austin.
So Apple is already building many of its damn computers in this country.
It's not possible to assemble all Apple products in the United States
Apple isn't going to shift all of its manufacturing to the United States. That's not going to happen any time soon, no matter who is elected president.
Apple has said that it directly employs thousands of its own workers in China, and about 700,000 assembly workers at manufacturing contractors like Foxconn (HNHPF) put together Apple products, according to the most recent data. It would be almost impossible to bring those jobs to the United States.
Unlike U.S. plants, Foxconn and other Chinese manufacturing operations house employees in dormitories and can send hundreds of thousands of workers to the assembly lines at a moment's notice. On the lines, workers are subjected to what most Americans would consider unbearably long hours and tough working conditions. And they make about $17 a day, according to the Fair Labor Association.
Then there's the issue of engineers and skilled workers. Apple executives claim there aren't enough American workers with the training necessary to oversee its complex manufacturing process.
It's not just Apple. A constant gripe of U.S. technology companies is that American schools don't produce enough engineers with the skills they're looking for.
The China issue came up in the 2012 campaign too, when President Obama and Mitt Romney sparred over the issue.