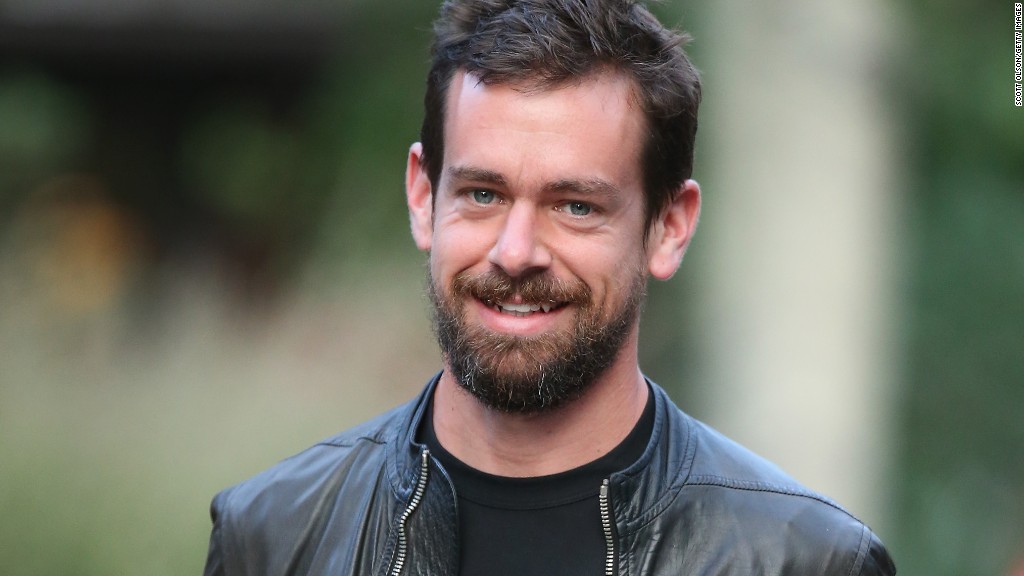 Think your portfolio is taking a big hit this year? Well, you probably haven't lost as much as Jack Dorsey, the CEO of Twitter and Square.
In less than 12 days of trading, Dorsey's paper losses on the two companies total almost $500 million.
Ouch.
The value of Dorsey's stake in Twitter (TWTR) has plunged more than $165 million -- or nearly 35% -- since the beginning of 2016. That's based on prices from early trading on Wednesday and the most recent holdings data available for Dorsey.
Twitter fell 7% Wednesday morning and hit a new all-time low of below $15.50 a share. Dorsey owns a 3.2% stake in Twitter, making him its sixth largest shareholder.
Square (SQ), the mobile payments startup founded by Dorsey that went public in November, has also plummeted 35% in the first few weeks of this year.
The stock nosedived more than 11% Wednesday and is now trading for less than its initial public offering price of $9.
Related: #Crisis for Twitter? Stock at all-time low
But Square's cringe-worthy start is making a bigger dent in Dorsey's net worth. That's because he is Square's largest shareholder. He owns more than 20% of the company.
The value of Dorsey's Square stake has fallen by about $330 million in 2016.
So if schadenfreude is your thing, this may make you feel a little better after you take a look at your 401(k) today. You probably haven't lost nearly half a billion dollars in two-and-a-half weeks.