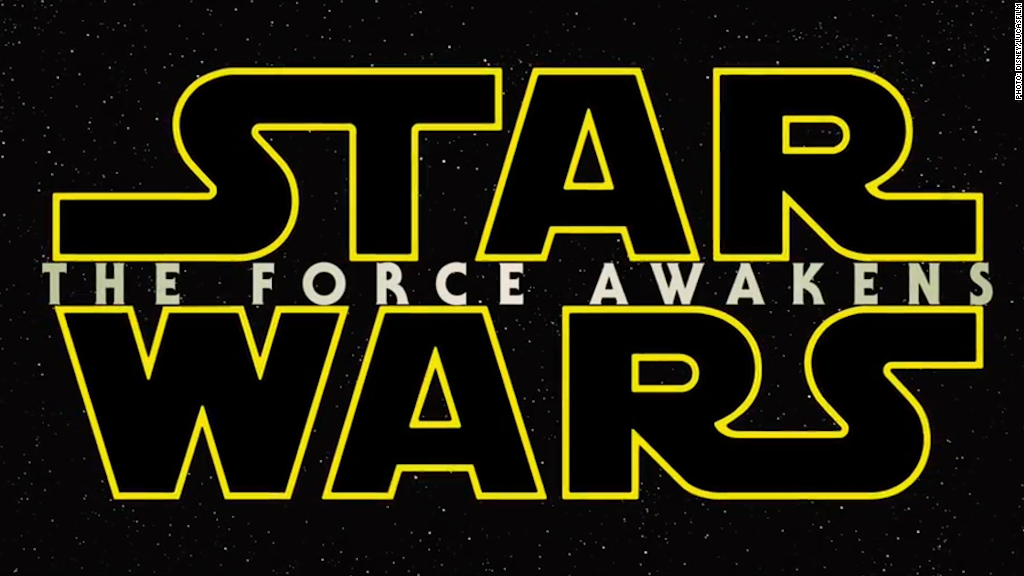 "Star Wars" fans will be spending another holiday with the Skywalkers.
"Star Wars: Episode VIII," the next chapter of the space saga and sequel to mega blockbuster "Star Wars: The Force Awakens," has been moved from its scheduled release date of May 26, 2017 to December 15, 2017, Disney (DIS) announced on Wednesday.
This puts the film nearly two years after "The Force Awakens" flew into theaters. It also means that fans will now have to wait an extra seven months to return to the adventures of Rey, Finn, and Kylo Ren in a galaxy far, far away.
It may not be coincidence that after "The Force Awakens" went galactic in December that "Episode VIII" was moved to open in the same holiday month.
Moving "Episode VIII" also follows the same trajectory of Disney's "The Force Awakens" which was originally planned for a 2015 summer release, but was moved to December 18.
The move worked out for "The Force Awakens," which has gone on to become one of the biggest movies in box office history. With the anticipation already at a fever pitch for the next film, Disney may be making Christmas the "Star Wars" holiday at the movies.
Related: 'Star Wars: The Force Awakens' flies into U.S. box office history
The J.J. Abrams film starring Daisy Ridley, John Boyega, and Harrison Ford has made over $1.8 billion around world including $861 million in the states to make it the biggest domestic film of all time.
But fear not fellow Jedi, "Rogue One," the first "Star Wars" spinoff film opens later this year on December 16.