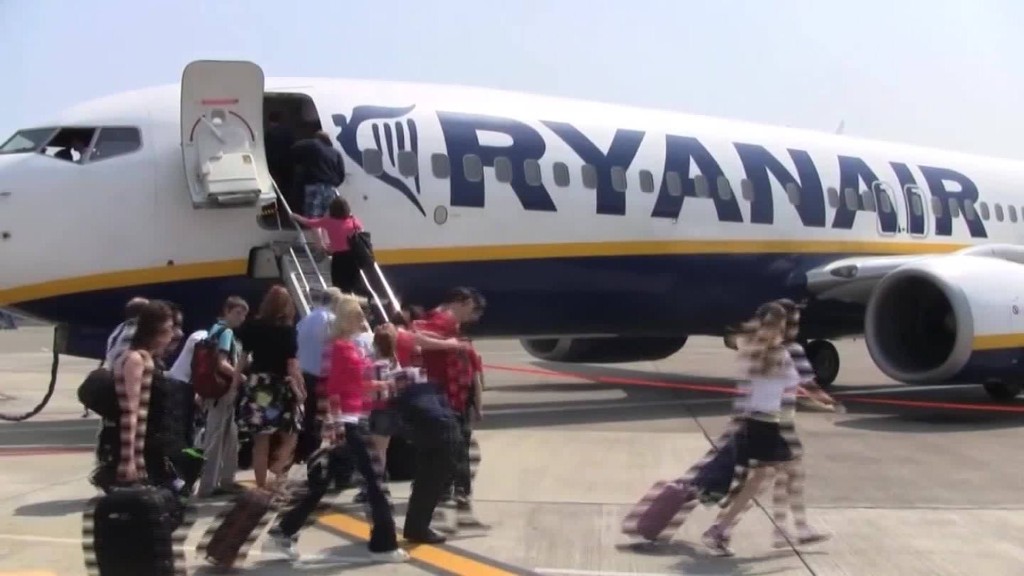 Falling oil prices do not always translate into lower airfares.
Airfares for passengers flying in and out of Britain jumped 46% from November to December, the Office of National Statistics revealed in its inflation report for 2015. The monthly increase was the largest since 2002, and considerably higher than the 19% jump over the same period in 2014, the ONS said.
Crude prices, which had been at $45.47 a barrel at the start of November, fell below $41 by the end of 2015.
U.S. passengers fared better. Falling oil prices and fierce competition forced fares down for most of 2015, and flight costs were only slightly higher in December versus November, according to travel research group Harrell Associates.
Related: Why flying stinks, and you're still paying more
In the UK, it's not unusual to see ticket prices jump when schools are closed for holidays, but the 46% increase shows that fares are "highly variable" despite the steep fall in oil prices, said the ONS.
The agency said airfares were the biggest single contributor to inflation, what little there was. UK inflation came in at 0.2% for 2015.
Related: Delta saved $5.1 billion on fuel in 2015
"The fact that airlines can rise prices to this extent demonstrates robust underlying pricing power and strong consumer demand," said market analyst Alan Clarke of Scotiabank.
British consumers appeared to put up with December's huge jump. Passenger numbers rose around 4% in December compared to the same month in 2014, according to government statistics. "Consumers are spending the windfall from lower outgoings on food and [gasoline]," said Clarke.