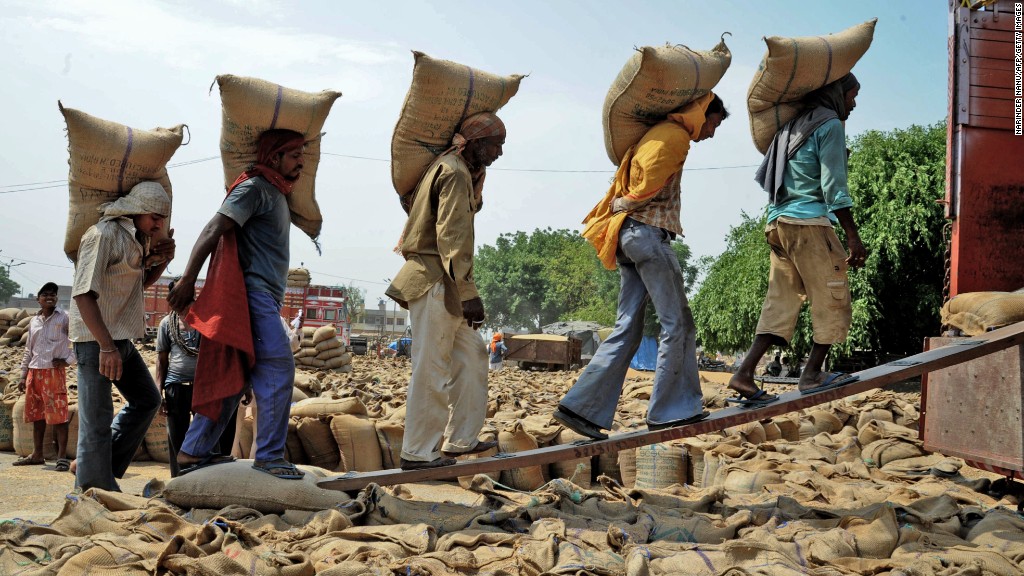 India is the fastest growing major economy in the world, but its finance minister thinks the country could do even better.
"Fastest is still not good enough for India," said Arun Jaitley at the World Economic Forum in Davos, Switzerland.
He forecast that India's economy could grow by as much as 9% a year, given the right conditions.
Official figures show that GDP grew by 7.4% in the quarter ended September 30.
"Our real potential is 1% to 1.5% over and above that," said Jaitley.
India, which is now outpacing China, was held back in 2015 by damaging monsoons and a slowdown in some sectors, including the steel industry.
But, on the flip side, the country has benefited from a sharp drop in global oil prices, which has helped the government reduce costly fuel subsidies.
Jaitley said these savings would allow the government to direct further spending towards infrastructure and road networks across the country.
Even Nouriel Roubini -- the famed economist dubbed Dr. Doom for predicting the U.S. housing crisis in 2006 -- called the Indian economy "robust," and said it was in an economic "sweet spot."
Of course, it's not all smooth sailing.
India must continue streamlining regulations, supporting start-ups and developing skilled workers, said Roubini and others including Indian businessman Sunil Mittal and Cisco (CSCO) executive chairman John Chambers.
Stress in the banking sector must also be dealt with, as some Indian banks have been hurt by crashing commodity prices.
The government is also under pressure to finalize a plan to modernize India's goods and services tax, which would help smooth trade and standardize costs. The legislation has been slowed by protests from opposition parties.