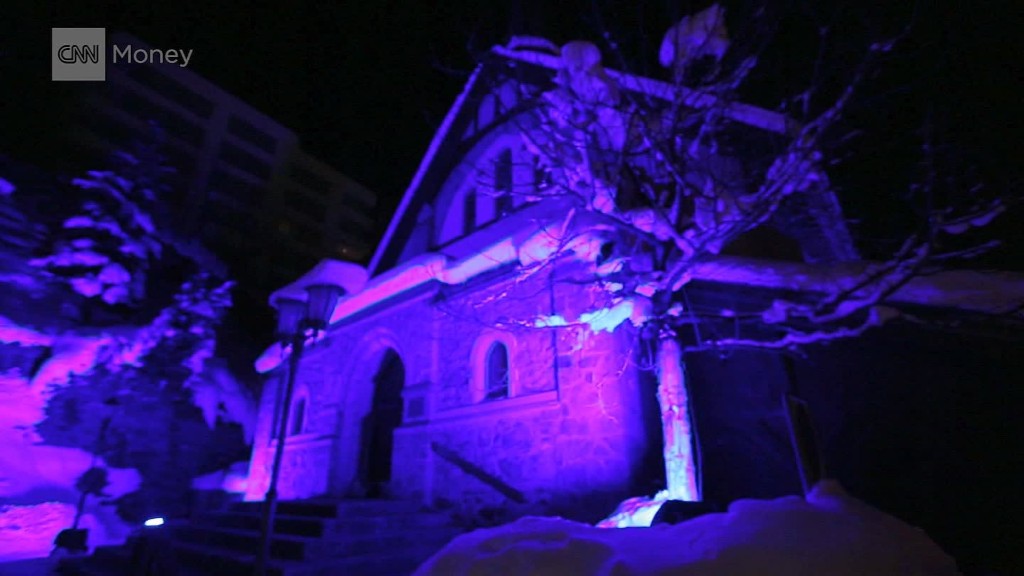 The sense of panic has spread from Wall Street to the Swiss mountains.
Interest rates. Oil prices. Market turmoil in China. Business leaders attending the World Economic Forum in Davos are worried about a slew of problem areas that could derail global growth.
"Everybody is worried about growth at the global level," Bank of America CEO Brian Moynihan told CNNMoney.
Markets around the world are deep in the red this year, and oil prices are hovering near their lowest level in over a decade.
CNNMoney's Fear & Greed Index is indicating "extreme fear" in the markets.
The realization that authorities in China and elsewhere might not be able to stop the slide is making investors even more nervous.
"What's driving this is that the central banks are not coming to the rescue ... there is no room for this," said Ken Rogoff, an economist and professor at Harvard. "People are very nervous about the long term ... 'short-termism' dominates."
Carlo Messina, CEO of the Italian bank Intesa Sanpaolo, said markets were due for a correction. "Over the last two years, the market increased in a significant way, probably over performing the real condition of the real economy," he said.
Related: Russian ruble drops to lowest ever
Businesses are running scared, too. Only 27% of CEOs surveyed by PWC think global growth will improve over the next 12 months, down from 37% last year and 44% in 2014.
Just 35% are "very confident" about short-term business growth, compared to 39% last year, the annual survey from PWC said.
Zhu Min, the International Monetary Fund's deputy managing director, said market volatility could continue if the U.S. Federal Reserve keeps raising interest rates.
"The key issue is that liquidity could drop dramatically, and that scares everyone," he said.
Zhu suggested that jittery markets might be the new normal. "I disagree with the word meltdown. I don't think the market melted down, the market is in the process of adjusting," Zhu said.