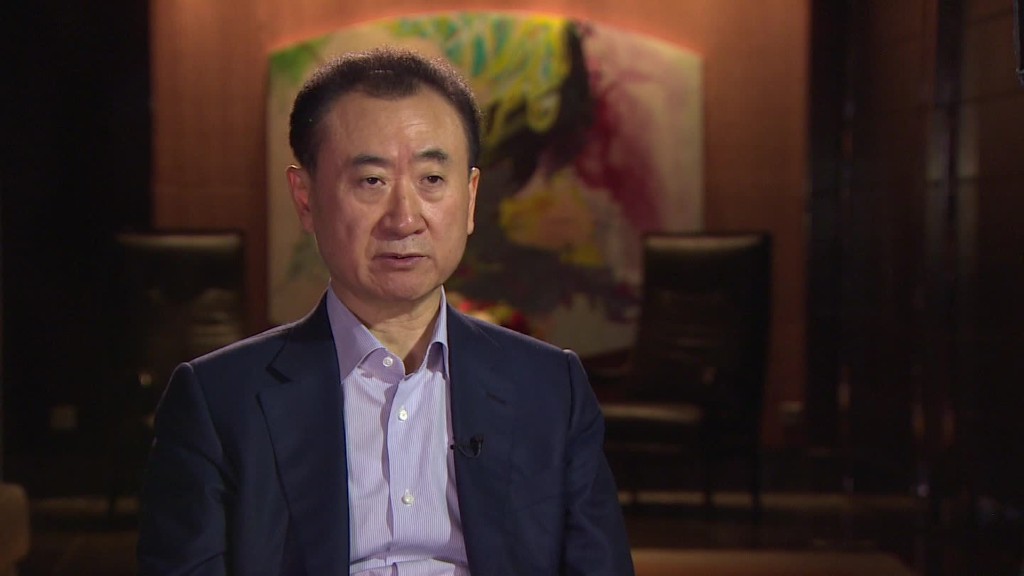 Money is flying out of China. An estimated $676 billion left the world's second-largest economy last year, according to a report from the Institute of International Finance.
That's a lot more than the $111 billion that fled all emerging markets -- including China -- in 2014.
Capital outflows from China accelerated in the final quarter of 2015, the report said, as overseas investors grew increasingly wary of the country's slowing economic growth and stock market turmoil. Chinese companies also rushed to pay off foreign loans as the yuan weakened.
The bleeding doesn't look like it'll stop anytime soon. China is expected to "see further large overall capital outflows as it continues to struggle against macro headwinds and to intervene heavily to stabilize its currency," the report said.
Related: China posts slowest annual economic growth in 25 years
Investors have been trying to get at least some of their money out of China as the value of the yuan plummets, and the country's stock markets swing wildly. Many see better opportunities abroad, whether it's in real estate or foreign markets.
A whopping $200 billion left China last August alone, when the People's Bank of China forced a surprise devaluation of the yuan, according to the U.S. Treasury.
China limits the amount of money an individual can move out of the country to $50,000 per year. But in response to increased capital flight, Beijing last September went so far as to clamp down on the amount of cash its citizens can withdraw from ATMs overseas -- another attempt to stop money from leaving the country.
Related: China has no easy answers to currency turmoil
Outflows can put the yuan under pressure, pushing it down even more and increasing pressure on the central bank to act to support the currency. China has already been intervening in currency markets -- in the third quarter last year, the government spent as much as $230 billion to prevent the currency from depreciating further, according to the U.S. Treasury.
Economists surveyed by CNNMoney estimate the yuan will fall another 3% from current levels by the end of 2016.