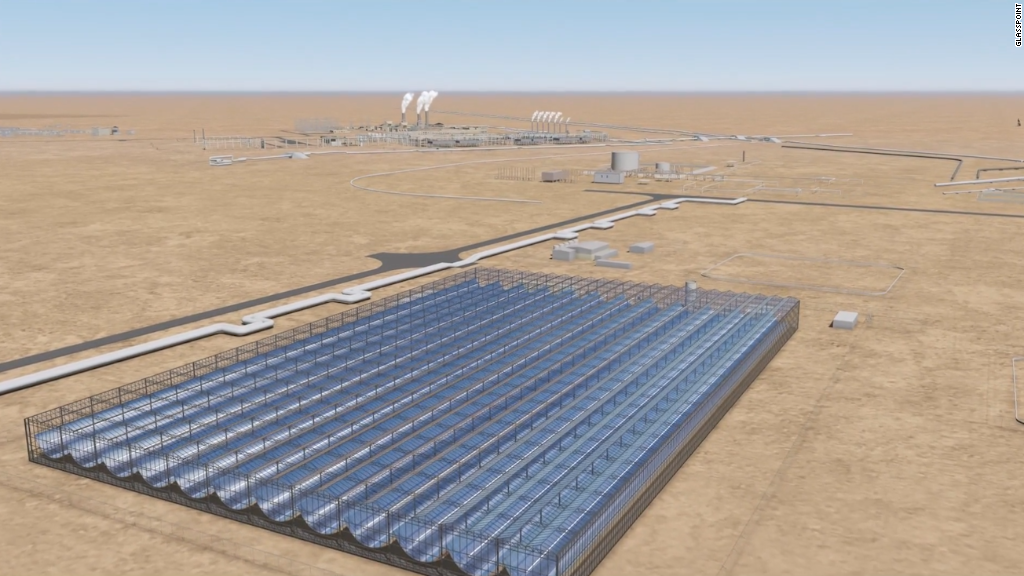 Last month, the world reached a landmark agreement on climate change in Paris. This week, business leaders gathered in Davos for the World Economic Forum need to start breathing life into that deal.
The Paris Agreement delivered a clear and credible signal that the world economy is moving in a low-carbon direction. Now it's time for companies and investors to make 2016 a 'Year of Green Finance' by putting efforts to reduce emissions on their priority list for investment and risk management.
Over the past few years, businesses have learned that strong climate action can deliver economic growth. Shares in companies taking the lead in this area outperformed the Bloomberg world index of top companies by almost 10% from 2010-2014.
Investors can see the way the wind is blowing, which is why the value of green bonds for sustainable infrastructure has exploded, hitting $41 billion in 2015. Over 400 investors representing $24 trillion in assets have pledged to seek out and scale up low-carbon and carbon-resilient investments.
Cost of renewable energy falling fast
One reason investors are so excited is because innovation is lowering the price of renewable energy much faster than anticipated. The cost of solar panels has fallen 80% since 2008, and solar and wind energy can now compete on cost with fossil fuels in many regions worldwide.
Related: Solar energy jobs double in 5 years
This has led to a drastic market shift: In 2013, new clean power capacity exceeded that of new fossil fuel capacity for the first time ever. We can expect the shift to continue.
The cost of investing in carbon intensive sectors is increasing. According to research from Corporate Knights, 14 funds holding over $1 trillion in assets could have saved $22 billion had they shifted investments from the highest carbon companies to those that receive at least 20% of revenues from environmental markets or clean energy.
The awareness of the risks of high-carbon investment is growing, though it could still use a push. The financial community should expect increasing pressure on companies to disclose their exposure to climate risk, and to be more transparent about the carbon intensity of their investments.
The Portfolio Decarbonization Coalition -- a joint effort by United Nations Environment Programme, its Finance Initiative, and major funds and asset managers -- announced last month that over $600 billion in assets had been committed to de-carbonization, six times its original target. This is a clear indication that the smart money is already moving in the right direction.
Related: How business can change the world and make money
Businesses and investors are acting fast, but what can policymakers do to support the clean energy transition?
For one, they can enact carbon pricing, which offers a win-win opportunity for climate and the economy. Revenues from such programs have helped to balance budgets or have been used to address other public priorities, such as employment generation or reducing inequality.
Green investments are making money
The transition will also require policymakers to throw their support behind green finance institutions and tools, including green banks and public capital for renewable energy and other low-carbon investments. Green banks are already successfully leveraging private capital in a number of countries and proving that such investments can be profitable. For instance, the UK Green Investment Bank expects to earn taxpayers a return of 10% in 2015.
In developing countries, public capital must play a key role. Without financing, the upfront costs of clean energy can deter investors and obscure the future cost advantages from lower fuel and operating costs. This is an urgent issue if ambitious renewable energy targets in countries like India are to be realized.
Other countries like China and Brazil have provided low cost, long-term debt for renewable energy. We could all learn from their successes in providing cheap public financing.
The Paris Agreement gave the world a clear signal. Early movers in business and finance will see important gains over competitors. But much work still lies ahead.
Caio Koch-Weser is a member of the Global Commission on the Economy and Climate, chair of the Supervisory Board, European Climate Foundation, and vice-chairman of Deutsche Bank. The opinions expressed in this commentary are solely those of the author.