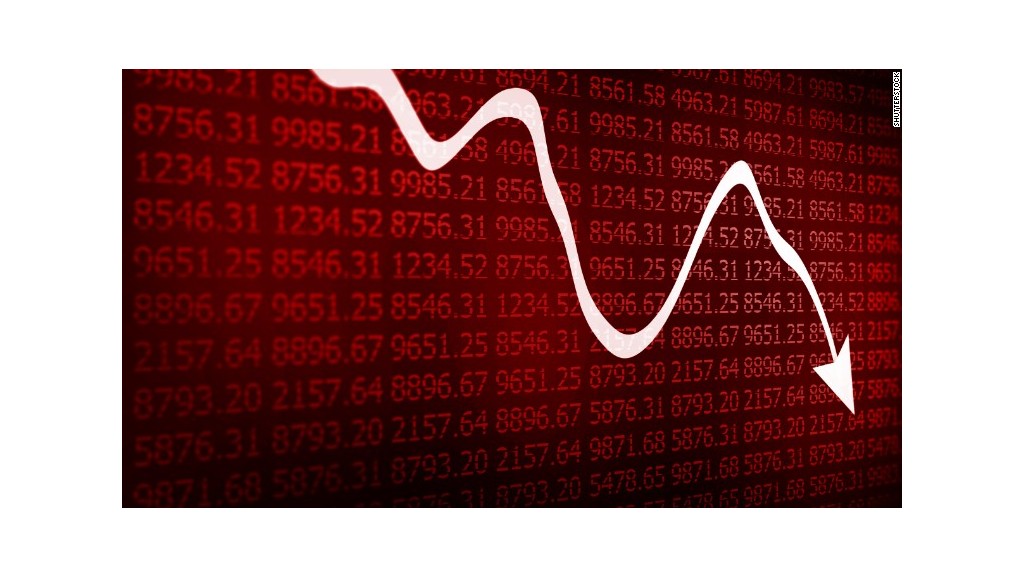 Crude oil has finally stopped crashing -- and that's excellent news for the stock market.
At the end of another week of wild swings, the Dow jumped more than 211 points on Friday. The S&P 500 advanced 2% and the Nasdaq soared 2.7%. All three indexes rose for the week.
The mood on Wall Street has improved substantially, thanks largely to a turnaround in oil prices. Oil surged 9% to $32.19 a barrel Friday, marking a dramatic rebound after freaking investors out by crashing to $26 earlier this week.
More talk of stimulus from central bankers, especially in Europe, also helped lift global markets overnight, with Japan's market spiking nearly 6%. .
"There clearly was some oversold activity. It got too extreme," said David Mazza, head of research for SPDR ETFs and State Street Global Advisors Funds.
The Dow has raced 643 points higher since midday on Wednesday, while the Nasdaq is up 6.4% since then
Still, it's way too early to say if the worst of the market freakout of 2016 is over. Despite Friday's big gains, the Dow remains down 1,300 points this year and the S&P 500 is off 7%.
Related: Stocks: how scared should we be?
"This has the feel of a bar in a college town on a Saturday night after a big win for the football team -- exuberance abounding in the price action," Bespoke Investment Group wrote in a client note.
Whether it's the start of a lasting rebound or a "party that will yield hangovers shortly is an open question, but it's quite the show to watch either way," the firm wrote.
The market has been freaking out over the implications of cheap oil. Yes, it's great for consumers filling up their gas tanks. However, the oil crash is slamming energy profits, causing tens of thousands of job losses, crushing emerging markets like Mexico and Brazil and raising questions about the health of the global economy.
The S&P 500 has been moving nearly in lockstep with the price of oil, underscoring the intense level of attention the commodity has received in recent weeks.
The energy group of the S&P 500 soared 4% on Friday, led by an incredible 23% surge for Williams Companies (WMB) and a 10% spike for Kinder Morgan (KMI).
"These stocks are so cheap that any sign of stabilization in the price of oil will cause them to bounce back dramatically," said Andrew Slimmon, a portfolio manager at Morgan Stanley Investment Management.
Related: Why you should worry about cheap oil
Wall Street is also getting excited about the prospect of more help from central banks. In recent days the European Central Bank has hinted at pumping more money into the economy and reports have surfaced suggesting central bankers in China and Japan are exploring similar options.
Investors also keeping a close eye on the major snowstorm threatening the U.S. East Coast. Shares of electric-generator maker Generac Holdings (GNRC) jumping another 5%, leaving it up 12% so far this week. Home Depot (HD) and Lowe's (LOW), big sellers of snow-removal supplies, also enjoyed a blizzard bounce.