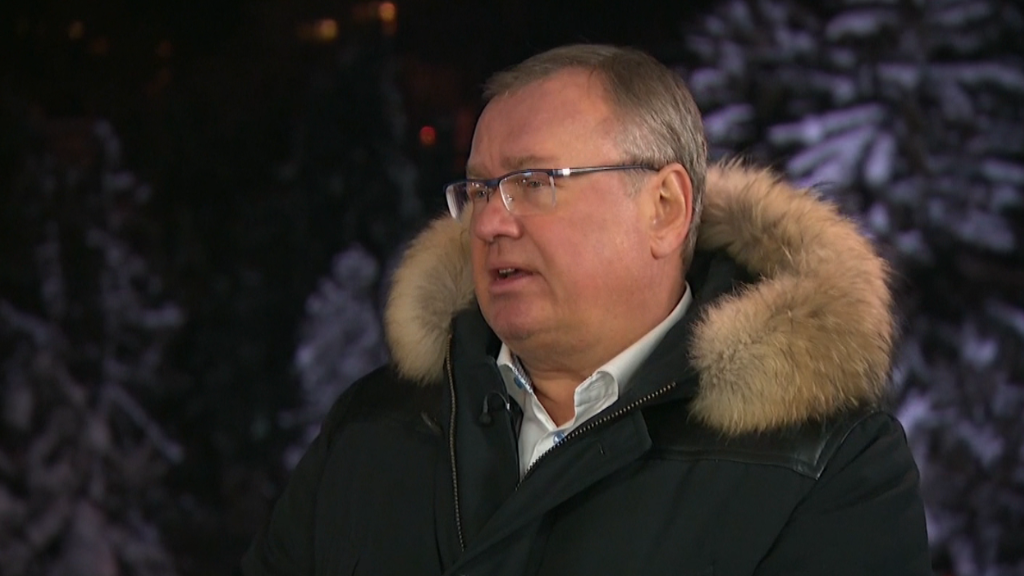 Millions of Russians have fallen into poverty as collapsing oil prices and Western sanctions pushed the country deep into recession.
But Russian officials have a message for them: "It's not all about the money."
Speaking to CNNMoney at the World Economic Forum in Davos, Russian deputy prime minister Yury Trutnev acknowledged the economy was in crisis but said: "People have very different values in Russia."
"Money is not the most important thing for people in Russia, the country is more important than money, that's why the government has very high level of support...people understand it," he said.
Russia's annexation of Crimea from Ukraine and strong anti-West rhetoric have proven costly. The country has also been slammed by low oil prices. Half of Russia's government revenue comes from energy exports.
The economy shrank by nearly 4% last year, and the International Monetary Fund expects a further contraction of about 1% this year. The ruble has crashed, pushing up inflation.
Related: Russia's currency collapses to lowest level ever
Sanctions imposed on Moscow over its role in the crisis in Ukraine have severed investment flows into the country and cut Russian companies off from European and American finance. And a Russian embargo on most food imports from the West has pushed prices even higher.
Inflation hit 12.5% in 2015 while real wages kept dropping, leaving many people much worse off.
Official statistics show that over 20 million Russians, roughly 14% of the population, are now living in poverty. That compares with 16 million in 2014.
But Trutnev claimed Russians weren't feeling the economic misery.
"The president and the government enjoy unprecedented level of support... perhaps the sanctions are not affecting the Russians as they were intended to," he said.