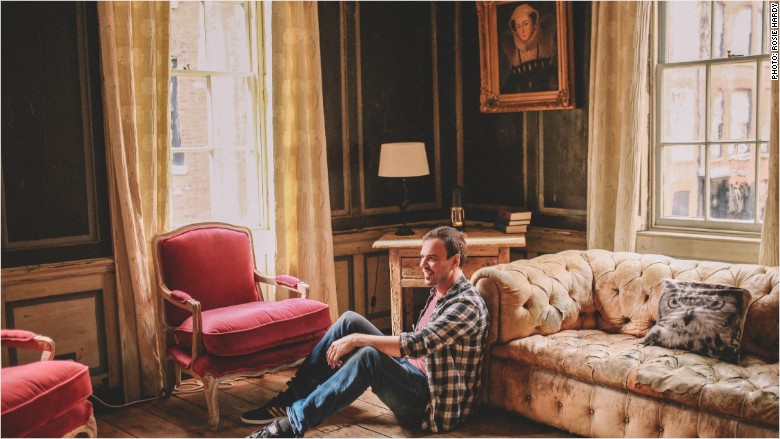 "Wanted: two roommates to share large London home. You can pay what you can afford. See the CEO for more information."
Rupert Hunt, the founder and CEO of SpareRoom.co.uk, is opening up his huge London home to share with new housemates.
"I'm open to living with pretty much anyone, as long as we get on and they add something interesting to the dynamic of the house," Hunt said in his ad for new roommates.
Applications close Sunday night, and more than 5,000 people have already applied. Hunt will spend the next week looking at the videos and applications before whittling the list down and inviting the finalists to a party at the five-storey house.
Hunt said after he split with his wife he bought a six bedroom Georgian mansion in 2013 and felt he needed company. He rented some of the rooms, but his tenants have now left so he's decided to rent once again. But this time, he's not worried about making money.
"If the person I think will make the best housemate can only afford £200 [$280] a month, that's what they'll pay, " Hunt said.
Hunt founded SpareRoom in 2004. He said it now has 5 million registered users and 75,000 houses and rooms listed in the U.K.
He said he first advertised for roommates to test his business. He is filming the new search and posting the process in six parts on YouTube.
"It'll be fun to see what people make of the house too. It's 300 years old, so can be a little spooky at night -- I have to admit, on my first night there I chickened out and stayed in a hotel round the corner."