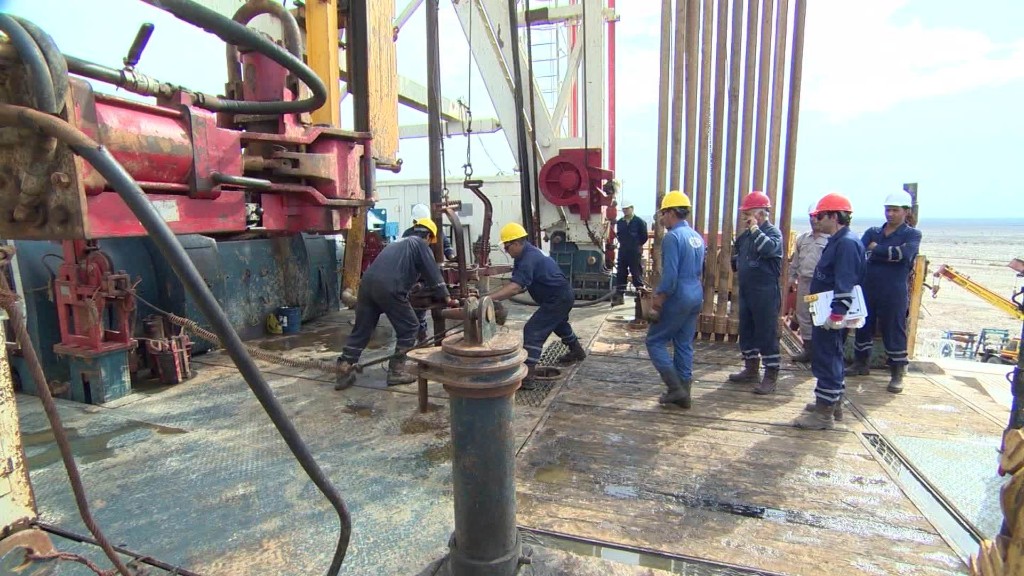 Welcome to Europe, President Rouhani!
The first visit by an Iranian leader to Europe in more than a decade has begun with a flurry of business deals.
Hassan Rouhani landed in Italy on Monday and within hours was striking agreements worth billions of dollars to modernize Iran's infrastructure.
Saipem (SAPMY) was one of the first companies out of the gate, signing a Memorandum of Understanding with the Parsian Oil & Gas Development Company.
Saipem said the agreement covered "potential cooperation in revamping and upgrading the Pars Shiraz and Tabriz [oil] refineries."
Danieli (DNIYY) said it signed agreements worth 5.7 billion euros ($6 billion) to supply heavy machinery and equipment to Iran.
These deals are among the 14 contracts, MOUs and cooperation agreements signed in Rome on Monday, according to Iran's state news agency IRNA.
Further deals worth more than $18 billion were expected on Tuesday, IRNA reported.
Iran is looking to rebuild business ties with Europe, and the United States, following the lifting of Western sanctions earlier this month.
European companies are expected to benefit most from Iran's return to world markets because the United States has kept some financial sanctions in place.
Italian Prime Minister Matteo Renzi will travel to Iran in the coming months "to boost economic ties," Rouhani tweeted on Tuesday.
"[It's] a great opportunity for economic relations between the Western countries, and Europe and Italy in particular," Italian Foreign Minister Paolo Gentiloni told CNN's Christiane Amanpour.
Related: Iran - We'll grow 8% soon
Iran desperately needs to repair its outdated oil and gas infrastructure because it wants a quick return to the world oil market. It hopes to increase exports by as much as 1.5 million barrels per day within a year.
Similar deals are expected to be unveiled in Paris on Thursday when Rouhani meets with French President Francois Hollande and business leaders.
Related: Iran wants to buy 500 planes and resume flights to U.S.
A deal for Iran to buy more than 100 aircraft from Airbus (EADSF) is widely expected to be signed in Paris.