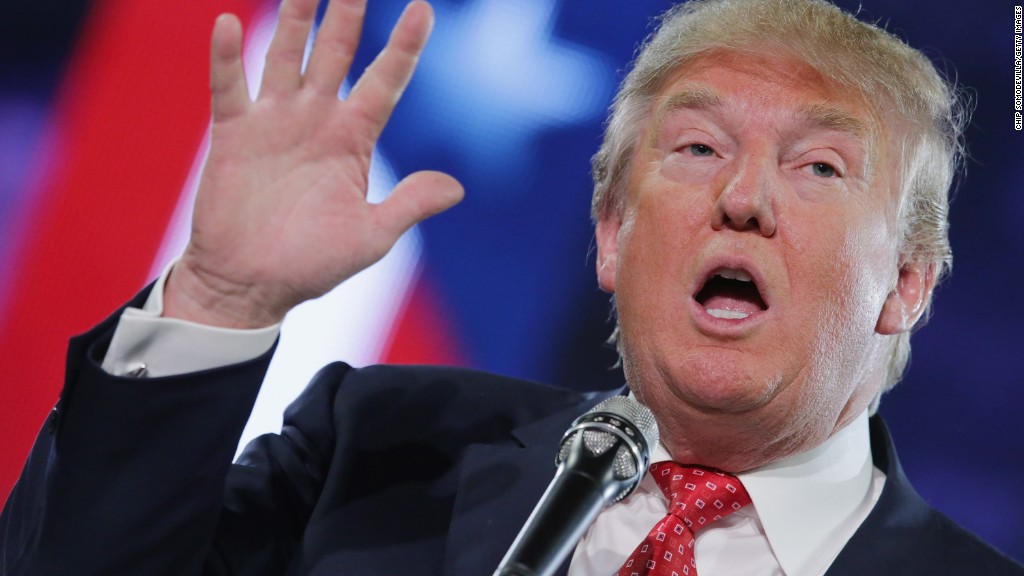 One day after publicly duking it out, Donald Trump and Fox News have retreated to their corners. And now everyone's wondering what will happen on Thursday night.
Trump says he will skip Fox's debate and hold a "special event" to raise money for veterans. The event at Drake University in Des Moines, Iowa, will start right at 9 p.m. Eastern, the same time as the debate, creating a high-stakes ratings competition straight out of a network executive's dream.
Fox has removed Trump's photo from its debate promos. The network is staunchly defending its host, Trump's nemesis Megyn Kelly, who will co-moderate on Thursday.
Still, Trump will be making an appearance on the network on Wednesday night: A pre-taped interview with Bill O'Reilly will air on "The O'Reilly Factor," at 8 p.m. Kelly's show follows at 9 p.m.
Trump essentially called Kelly a "bimbo" on Wednesday morning in a backhanded tweet that: "I refuse to call Megyn Kelly a bimbo, because that would not be politically correct. Instead I will only call her a lightweight reporter!"
He followed up Wednesday evening and said: "It was the childishly written & taunting PR statement by Fox that made me not do the debate, more so than lightweight reporter, Megyn Kelly."
For days Trump had been calling Kelly "biased" and claiming she shouldn't be allowed to moderate the debate. After he taunted Kelly in an Instagram video and polled his Twitter followers about whether he should skip the debate, Roger Ailes, the powerful chairman of Fox News and Trump's longtime friend, signed off on a snarky statement about him.
"We learned from a secret back channel that the Ayatollah and Putin both intend to treat Donald Trump unfairly when they meet with him if he becomes president -- a nefarious source tells us that Trump has his own secret plan to replace the Cabinet with his Twitter followers to see if he should even go to those meetings."
Trump was incensed by the statement. "I don't know what games Roger Ailes is playing," he said at a Tuesday evening press conference.
The GOP frontrunner has continued to lambast Fox for insulting him. Meantime, Ailes is furious with the Trump campaign.
On Tuesday night Fox accused campaign manager Corey Lewandowski of threatening Kelly.
"We can't give in to terrorizations toward any of our employees," a Fox News spokesperson said.
Lewandowski said on CNN's "Erin Burnett OutFront" that he did "not make threats."
He also said he was not aware of any new conversations between Trump and Ailes -- or Fox owner Rupert Murdoch -- since Tuesday night.
Ailes had no further comment on Wednesday. But it seems the two titans of media and politics have met their match.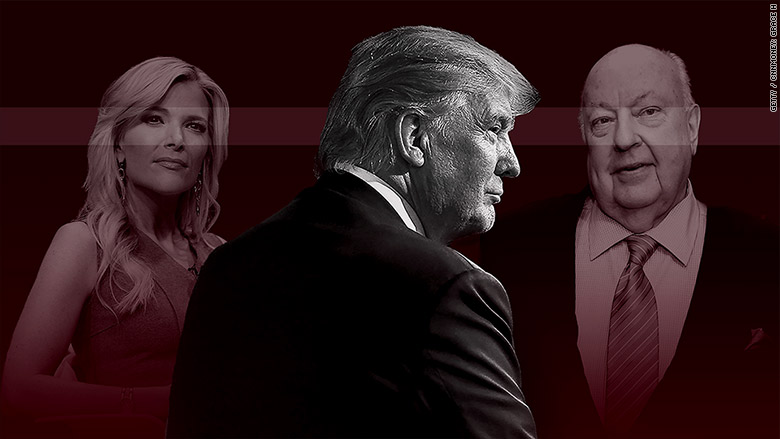 As for Kelly, the continued sniping is deeply uncomfortable. While the dispute has raised her profile, it has also tarnished her image among some of Fox's conservative fans.
On her show Tuesday night, she sought to rise above the noisy conflict, saying "I'll be there" on Thursday and "the debate will go on, with or without Mr. Trump."
Related: Why I'm voting for Trump
Assuming Trump doesn't change his mind, his primary opponent ahead of the Iowa caucuses, Ted Cruz, will be center stage on Thursday.
By forgoing the debate, Trump is giving up valuable airtime and betting that his fans are loyal enough to follow him to another channel.
Related: Skipping debate, Trump gambles with Iowa
"This is certainly biting the hand that has fed Trump for years," Tim Graham, the executive editor of the conservative media watchdog site NewsBusters, said Wednesday. "He wouldn't be as plausible with conservative voters without all his Fox-granted airtime over the years."
After Trump announced his no-debate decision, some of Fox's coverage was pointedly critical of him. This "can't be good for him days before caucuses," CNN reporter Manu Raju observed on Twitter.
But Fox is also keenly aware that its audience includes many Trump loyalists -- viewers who it has to be careful not to alienate.
Looking at his inbox, "Fox & Friends" Steve Doocy said Wednesday morning, "a number of his supporters do feel like he has been treated unfairly in the past."
Some observers are convinced Trump won't reverse himself, especially now that he's touting a Thursday night fund-raising event for veterans.
On "Good Morning America," Lewandowski predicted that "the American people will tune in" for Trump's alternative event "because they want to support that."
"My guess is that people who bought advertising time thinking that Donald Trump was going to be on the stage are going to be very disappointed when nobody decides to watch that GOP debate," he added.