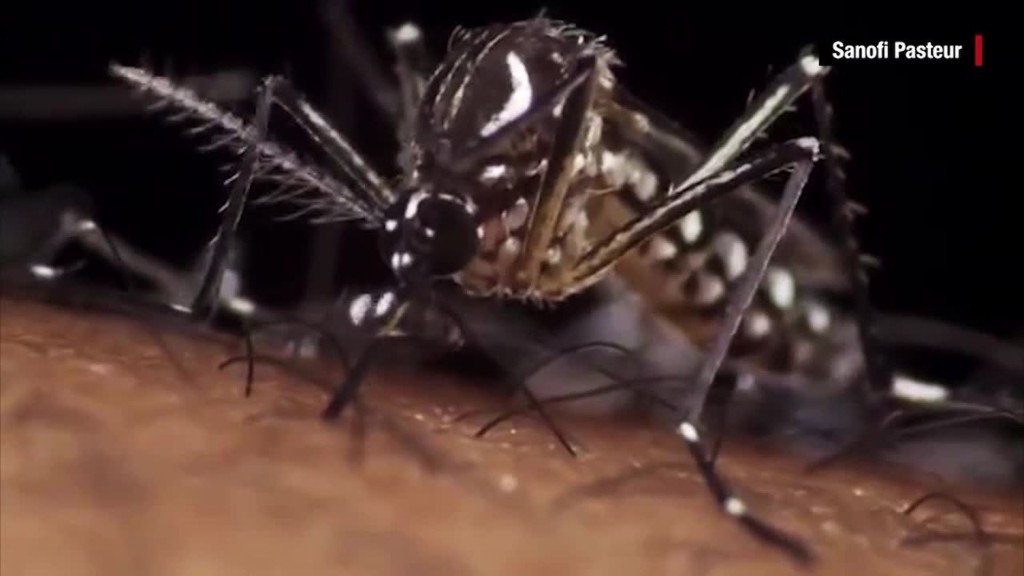 Brazil is in the midst of the longest economic downturn since the 1930s, and the fear-inducing Zika virus is not helping matters.
Brazil is considered "ground zero" for the Zika virus, which is transmitted by mosquitoes and is now in over 20 countries.
The World Health Organization announced Thursday it will hold an emergency meeting about the virus on Monday as a top official warned it "is now spreading explosively."
The majority of people infected with the virus experience no symptoms, but Zika has been blamed for causing serious birth abnormalities in thousands of Brazilian babies after mothers were infected. There are also documented cases showing the virus can be transmitted during labor, blood transfusions and sexual contact.
The virus has become big news around the world and is raising concerns about its impact on Brazilian tourism, which supports nearly one-tenth of Brazil's economy. International airlines have already started allowing pregnant women to reschedule their flights to the region.
Worries about tourism are especially acute as the Olympic Games in Rio de Janiero are slated for August.
Economists are having difficulty calculating how Zika could impact tourism and the overall economy, since the virus is a relatively new phenomenon and there is uncertainty about whether it may be contained or spiral out of control. But it's expected the tourism sector would take the biggest initial hit.
But the key concern right now is the safety of pregnant women, who are not a large subset of travelers, notes Amanda Bourlier, an analyst at Euromonitor International.
Plus, with Brazil's economy in the dumps and its currency trading near all-time lows versus the U.S. dollar, many Brazilians are opting to vacation at home, which could keep the tourism sector afloat even if foreigners stay away.
"The negative impacts from Zika ... [could be] counteracted by a general increase in domestic tourism that we're expecting in 2016 because of the situation with exchange rates," explained Bourlier.
Related: Fighting Zika with genetically modified mosquitoes
The Brazilian economy is forecast to shrink by 3.5% in 2016 after contracting by 3.8% last year, according to the International Monetary Fund.
The country has a laundry list of economic problems, including low commodity prices, political uncertainty and an ongoing investigation into the bribery scandal at the government-run oil company, Petrobras.
Economists say these issues are far bigger than Zika, at this point.
"I don't think [the Zika virus is] going to be a major contributor to the economic outlook," said Neil Shearing, chief emerging markets economist at Capital Economics.
However, if the situation worsens significantly, it could start having an impact.
"The economic impact can come through sentiment, [when] people start to change their daily lives," said Alberto Ramos, the co-head of Latin American research at Goldman Sachs.
Related: Olympic venues work to guard against Zika virus
Over the long term, if the situation gets worse, another economic trend may emerge: distorted demand for baby-related products and industries.
Brazilian health officials have recently begun telling people to put off pregnancies to avoid any Zika-related problems. If millions of Brazilians stop having babies for a significant period of time, that would have knock-on effects on areas like health care, education services and child-centric industries.
--CNNMoney's Patrick Gillespie and Shasta Darlington contributed to this article.