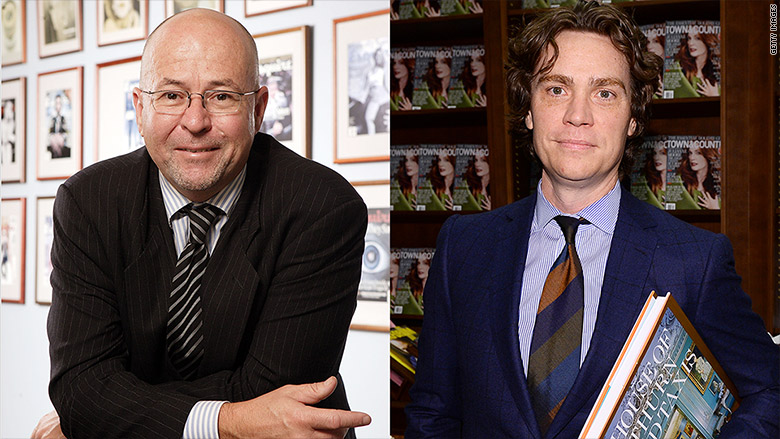 David Granger, a legend in Manhattan media circles who has edited Esquire magazine for the past 19 years, is stepping down, the magazine's publisher said Friday.
Hearst Magazines named Jay Fielden the new editor in chief of Esquire. The move will take effect on March 31.
Fielden, the editor in chief of another Hearst title, Town & Country, since 2011, will become its editorial director while also running Esquire.
A new Town & Country editor in chief "will be named shortly," the company said.
Granger -- who took over Esquire in 1997 -- did not immediately say anything about what he'll do next.
In a statement, he said "the last 19 years have been the best time ever to be a creative professional. The explosion of new forms of expression has been breathtaking. Turns out that a print magazine has been the perfect hub from which to experiment with just about all of them."
He added, "I'm in awe of my staff and writers for their genius and their commitment to Esquire and I can't wait to see what new opportunities await me."
Hearst Magazines president David Carey said Granger's time as Esquire editor "has been epic and innovative."
Fielden said he has "deeply loved my time at Town & Country -- looking into its past to reimagine its future -- and I'm tremendously excited to approach Esquire with the same spirit of respect and ambition."