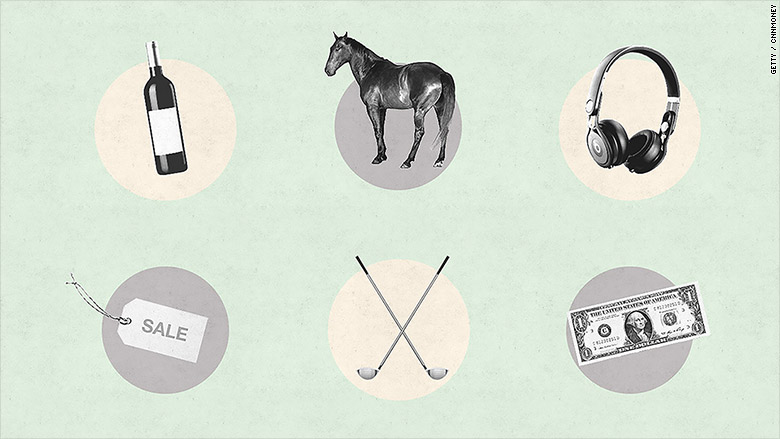 IBM wants Watson to help solve professional and personal problems big and small. But it can't do it alone.
To achieve its goal, IBM has been honing Watson's various abilities and lending them to more than 500 startups and companies in 17 industries.
Here are a few of the most interesting services:
-- Animal health: Sofie is an app that veterinarians can use if they need help diagnosing illnesses and formulating treatments. The app uses Watson to understand questions asked using natural speech patterns instead of keywords. Sofie relies on the software to process tens of thousands of pages of reference text so that vets can make "quick, evidence-based decisions."
-- Sports training: Watson Golf Pro, which hasn't yet launched, will use Watson's visual recognition technology to "see" how someone is swinging a golf club and give tips. Another app, Coach Watson, will use IBM's computing power to factor in an athlete's physical and biological condition when recommending "rest, recovery and nutrition programs."
-- Social work: USAA, an insurance and financial services company, uses Watson to help military veterans transition back to civilian life. Watson absorbs USAA data on topics such as buying a new home, looking for jobs, and signing up for military benefits, so that people can find personalized answers to their questions.
-- Advertising: 113 Industries, a Pittsburgh-based company, uses Watson to analyze social media data to create concession and merchandise promotions for Pittsburgh Penguins hockey fans.
-- Entertainment: MusicGeek uses Watson to uncover trends and map songs' digital DNA by scouring metadata on the Web and from music files.
-- Leisure: Wine4.Me is an app that analyzes wine data and gives people individualized recommendations.
Why this matters
IBM's (IBM) sales have declined for 15 consecutive quarters as it tries to shift from selling and maintaining mainframes and servers, to selling data analytics, cloud, and mobile services.
Watson represents those new objectives, and it also is a widely recognized brand after its highly publicized win against "Jeopardy!" champions.
That recognition is important because all the Big Tech companies are working on some kind of virtual assistant service.
Facebook (FB) has M, Microsoft (MSFT) has Cortana, Apple (AAPL) has Siri, Amazon (AMZN) has Alexa and Google (GOOGL) has Google Now.
Watson, in a sense, is becoming a virtual assistant -- for hire. But its abilities allow it to offer far deeper and more analytical suggestions.
On Friday, IBM announced that it had finalized its acquisition of The Weather Channel's digital properties. The company also made David Kenny, the former CEO of The Weather Company, the head of Watson.
"The Weather Company's cloud platform is already capable of handling millions of users and literally billions of pieces of data a day about the weather," according to a statement. "IBM has great plans for this."
Some of those plans include expanding the platform into five major regions, including China, India and Brazil, as well as making it a key foundation to IBM's Internet of Things strategy.
"The result will allow Watson's developer community to come up with new, personalized insights for millions of consumers and businesses."