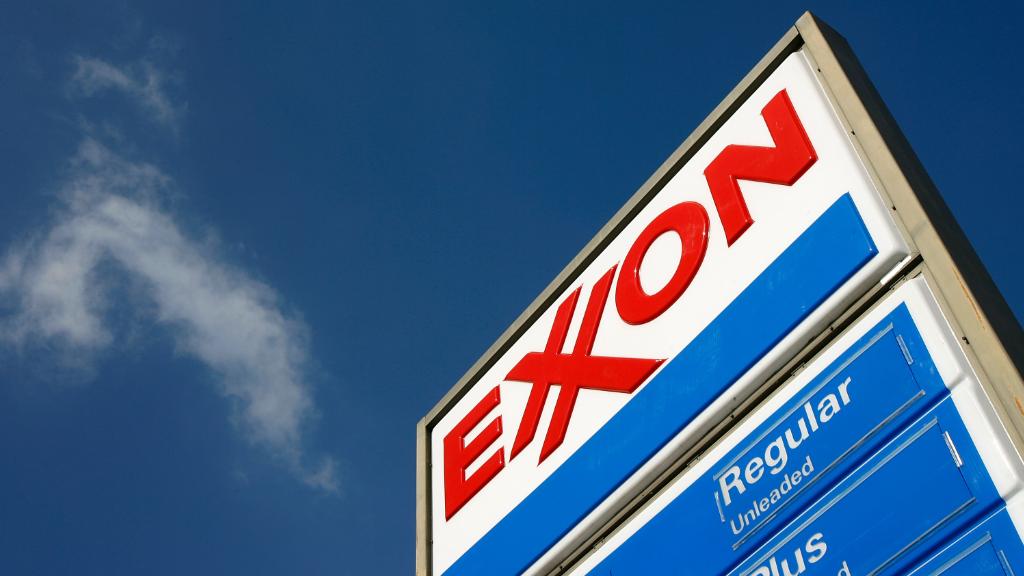 Only three American companies can brag of a higher credit rating than the United States government: ExxonMobil, Microsoft and Johnson & Johnson.
Soon that elite group could shrink to just two.
Standard & Poor's threatened on Tuesday to strip Exxon (XOM) of its perfect AAA credit rating. The ratings company placed Exxon on a negative credit watch, warning the oil giant's credit measures will remain "weak" through 2018 due to the dramatic plunge in oil prices.
The world's largest publicly-traded oil company, Exxon could lose its AAA status within the next 90 days, S&P said.
That would leave Microsoft (MSFT) and Johnson & Johnson (JNJ) as the only remaining U.S. companies with perfect ratings from S&P.
The AAA rating is reserved for companies with an "extremely strong" ability to pay off their debt and allows them to borrow money very cheaply.
S&P rattled global investors in 2011 by removing the U.S. government's AAA rating in 2011 amid political instability in Washington. S&P also infamously gave the perfect credit rating to mortgage securities that later imploded during the 2008 financial crisis.
Related: Gold is 2016's most beloved asset
The S&P move is the latest sign of stress on the oil industry. Exxon has slashed spending to cope with the 75% drop in oil prices since mid-2014. The company's annual profits have dwindled from a stunning $45 billion in 2014 to a more pedestrian $16.2 billion last year.
Before Tuesday, Big Oil's credit ratings had been left largely intact by S&P. But with oil sinking back to $30 a barrel, the ratings firm took action by downgrading Chevron (CVX), EOG Resources (EOG), Apache (APA), Devon Energy (DVN), Hess (HES), Marathon Oil (MRO), Murphy Oil (MUR), Continental Resources (CLR) and Southwestern Energy (SWN).
In addition to Exxon, S&P also warned it could downgrade the credit ratings of ConocoPhillips (COP) and Anadarko Petroleum (APC).
Related: Half of energy junk bonds could go bust
S&P said these companies' efforts to "stem the meaningful deterioration" in their balance sheets have been largely "insufficient."
Investors are bracing for a wave of defaults from smaller oil companies that piled on lots of debt during the boom times. S&P has previously warned that half of energy junk bonds are at risk of default.