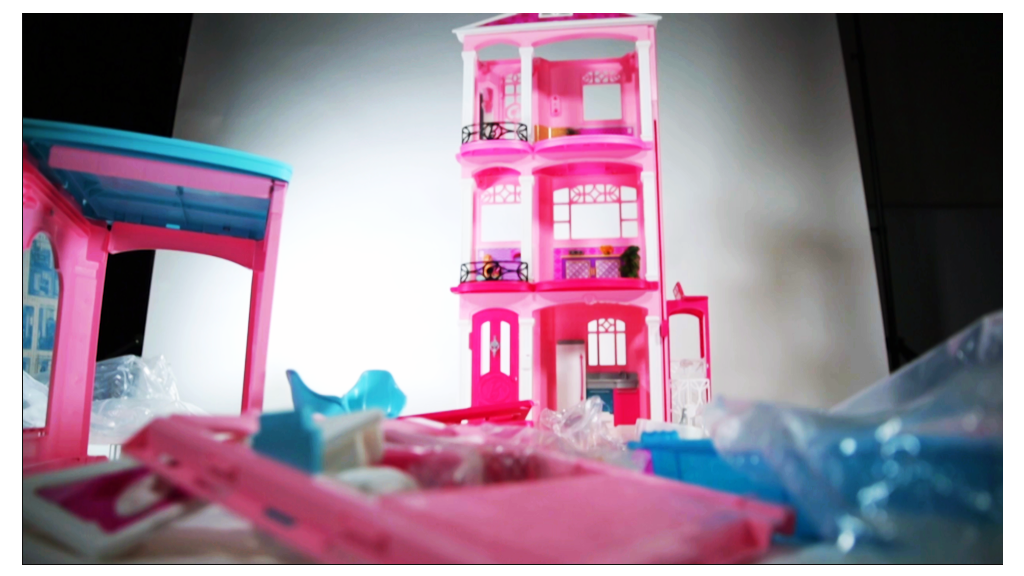 If there were such a thing as a Hedge Fund Manager Barbie doll, she'd be pretty happy today if she owned Mattel stock.
Shares of Mattel (MAT) soared 14% Tuesday after the company reported its first holiday sales increase since 2012.
And Barbie was a big reason for the company's resurgence. Mattel said Barbie sales rose 8% worldwide during the fourth quarter.
The company benefited from the new interactive Hello Barbie doll, which was a hit with kids despite being a little bit creepy. (The doll records a child's voice and stores it in the cloud.)
Barbie isn't just getting a high-tech upgrade either.
Last year, Mattel unveiled the Fashionista line of the iconic doll -- which featured many different ethnicities for Barbie. And just last week, Mattel introduced three new body shapes for Barbie in an attempt to make her look more realistic: curvy, tall and petite.
Mattel has been criticized for decades for the lack of diversity in its Barbie line. She was always white ... and with proportions that seemed to reinforce the notion that being waif-thin was the ideal physique for girls.
Related: Ava DuVernay's Barbie doll sells fast
But Barbie sales have been stagnant for the past few years. Mattel seemed to realize that it had to make changes to make Barbie relevant and more representative of all its customers.
"We created a lot of goodwill for the brand, encouraging us to continue down the strategic path of diversity and choice for the brand with its most recent launch," said Mattel president Richard Dickson in a conference call with analysts Monday.
"Retailers are very excited with the changes that they see," he added.
Cue the Aqua! "Come on Barbie, let's go party." Anyone else remember the Danish dance group's hit "Barbie Girl" from 1997?
So can Mattel keep this momentum going? It has enjoyed a stunning turnaround under its new management team during the past year.
Christopher Sinclair, who spent more than a decade at Pepsi (PEP) before moving on to the world of private equity and venture capital, was named CEO last April.
Dickson, who returned to Mattel in 2014 after a four-year stint at apparel company The Jones Group, was promoted to president and COO at the same time Sinclair was named CEO.
Since Sinclair took over, Mattel's stock has soared more than 35% and has outperformed rival Hasbro (HAS). In fact, Mattel moved ahead of Hasbro in market value Tuesday thanks to its solid earnings.
Related: Barbie steps up with flat shoes
Sinclair pointed out to analysts on Monday that Barbie isn't the only brand doing well either. Sales of Hot Wheels, Fisher-Price and Thomas the Tank Engine toys also rose during the quarter.
But Mattel still faces some challenges. It will need to find a way to replace lost sales from the Disney Princess franchise.
Mattel has been selling toys based on popular Disney characters such as Anna and Elsa from "Frozen," Ariel from "The Little Mermaid" and Disney classics Cinderella, Snow White and Sleeping Beauty for years.
But Hasbro won the rights from Disney (DIS) in a new deal that begins this year.
Still, Mattel continues to have some major ties to the House of Mouse. It sells Star Wars-themed Hot Wheels cars, for example.
Mattel also recently renewed its license with Disney's Pixar for the lucrative "Cars" franchise of toys. That is key since "Cars 3" will hit theaters in the summer of 2017. Lightning McQueen and Mater continue to be extremely popular with young tykes.
Mattel has a deal with Disney/Pixar for products tied to "Toy Story 4" as well. That movie comes out in the summer of 2018.
So it does look like Mattel still has a friend in Disney.
"A growing pipeline of Disney licenses is evidence that our relationship with Disney is strengthening," Dickson said.
Mattel has a chance to impress investors even more in the coming weeks as well. It, along with Hasbro and every other maker of toys on the planet, will be showing off new products at the Toy Fair in New York City later this month.