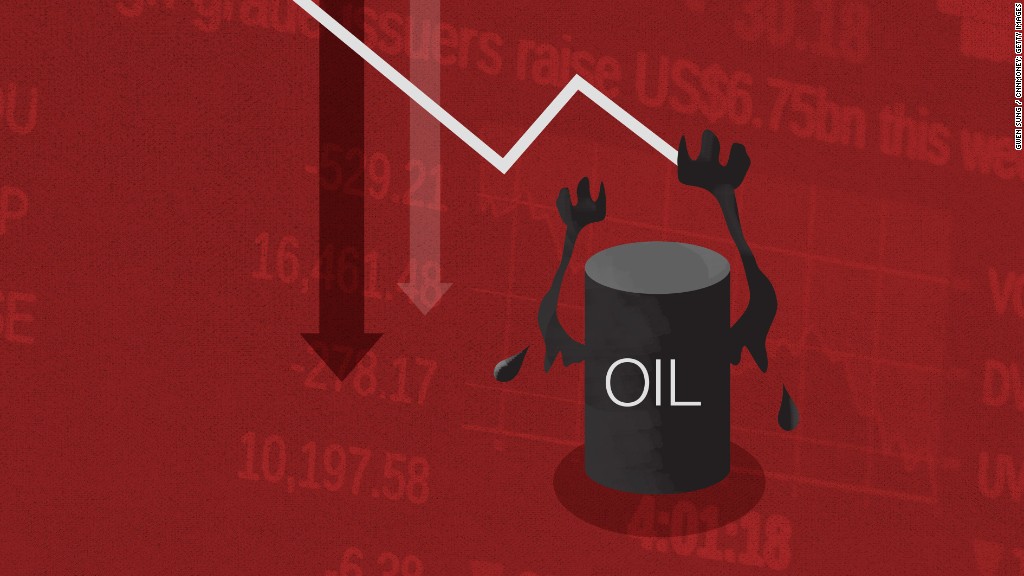 More bad news for oil investors and workers: BP is cutting thousands of jobs after it sank to a huge loss in 2015.
The company posted an annual loss of $5.2 billion, compared with a profit of $8.1 billion in 2014.
Much of the reversal was due to charges relating to the fallout from the 2010 Gulf of Mexico disaster, but the steep fall in oil and gas prices played a big part too. Stripping out one-off charges, profits slumped by 50% to $5.9 billion.
BP is the first big European oil company to report 2015 results after prices of crude dropped 35% last year. The earnings were worse than expected and shares in BP slumped more than 8% in London.
The company also announced plans to cut 7,000 jobs by the end of 2017, 3,000 more than it was expecting to shed just three weeks ago.
BP took a hit in the fourth quarter due to restructuring charges and writedowns in its oil and gas exploration and production business. It announced the job cuts because of the tumbling oil prices.
BP took charges of $12 billion related to the Gulf of Mexico oil spill in 2015. This takes the total bill for the disaster to $55.5 billion.