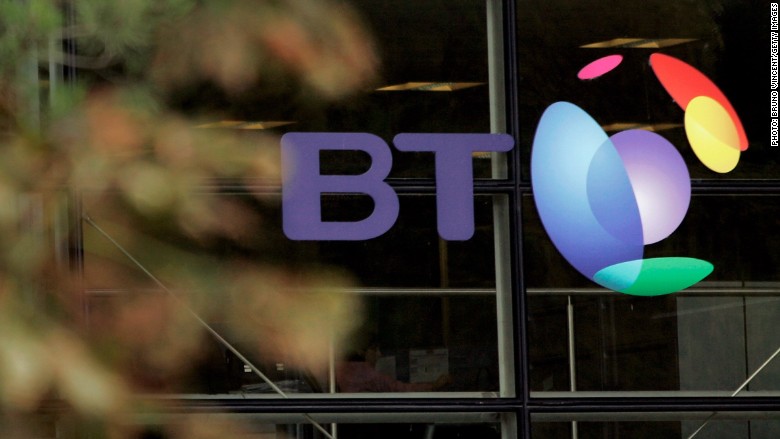 Britain's leading Internet provider suffered a major outage Tuesday, with users across the country unable to use the service.
BT said large numbers of customers were affected by the problem, which lasted about two hours.
"There is no evidence at this stage to suggest that we were subject to a malicious attack," BT (BT) said in a statement.
It gave no details on the numbers affected, but website downdetector.uk estimated that more than 18,000 complaints were filed.
BT has 32% of the broadband market, ahead of Sky and Virgin Media.
The outage comes at a sensitive time for the company.
A committee of lawmakers last month said BT should be forced to sell Openreach, the subsidiary that provides the network of cables which connect companies and homes to the Internet.
Last year, industry regulator Ofcom said it was considering whether the company should be broken up because rival Internet operators forced to use the Openreach network were suffering from poor performance.