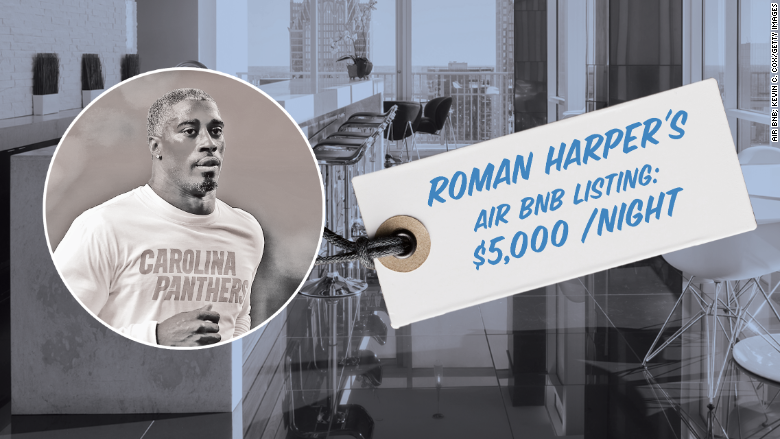 For $5,000, you can get decent tickets to the Super Bowl.
Or you can kick back in a NFL player's luxury apartment and catch the game on his 70-inch TV.
The Carolina Panthers will be in San Francisco on February 7 to play the Denver Broncos on football's biggest night.
So Panthers strong safety Roman Harper listed his 1-bedroom, 2-bathroom apartment in Charlotte, North Carolina, on Airbnb.
"[A] super fan and their super guest will be able to feel right at home in my living room while I play in this year's main event," Harper wrote on the Airbnb post.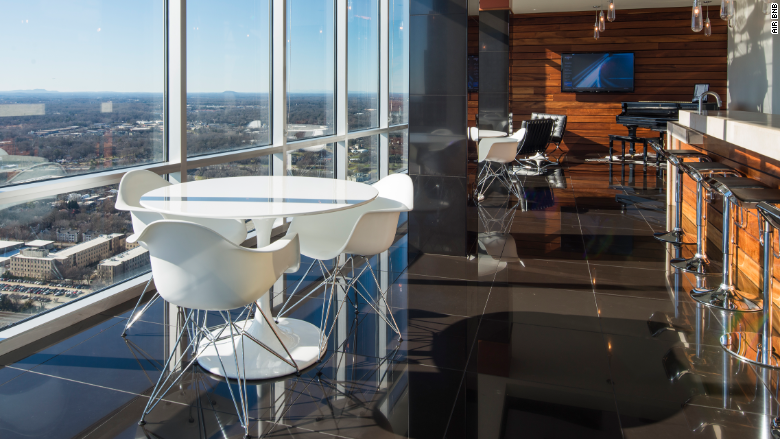 Related: Watch a teaser for an Anheuser-Busch Super Bowl ad
For $5,000 -- roughly the same as an average ticket to the actual game -- one lucky fan can book an overnight stay and watch from Harper's private screening room.
They'll also take home a signed football and have access to a 4,000-square-foot fitness club, a pool table, 24-hour concierge, panoramic views of downtown, and an outdoor pool.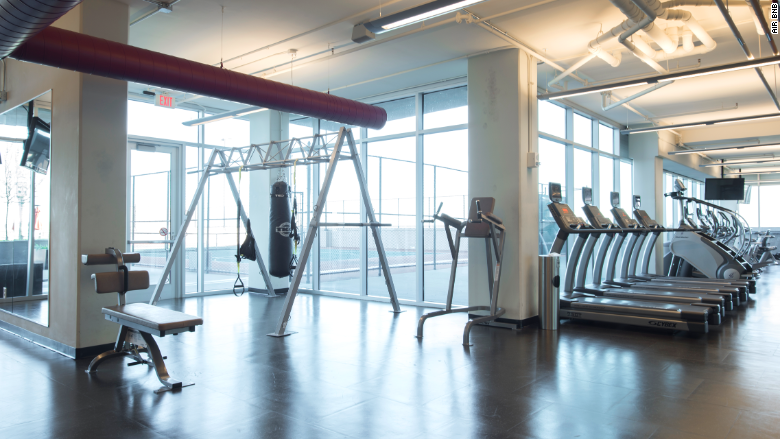 Harper's post makes a few rules clear: a two-guest maximum, no pets, no smoking and no playing football indoors.
The NFL player doesn't necessarily need the income. His current five-year contract with the Panthers pays him an average $2 million per year, according to data collected by Spotrac.
Related: Event ticket sales are rigged, says attorney general
Harper will donate the revenue from the listing to the Harper Hope 41 Foundation, a youth-oriented charity. Airbnb also said it will match the donation.