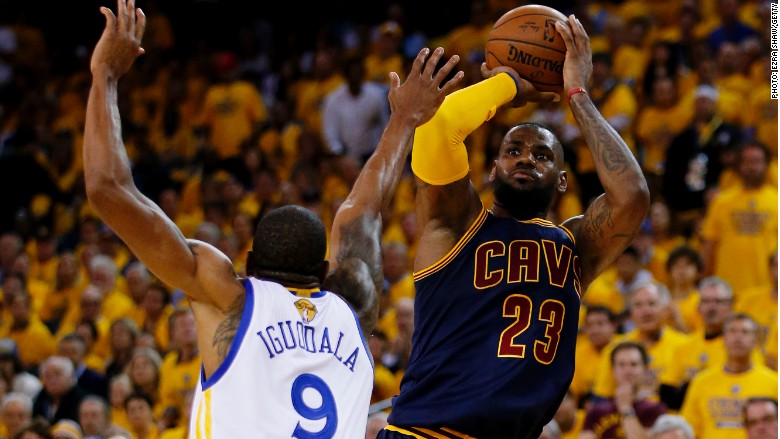 ESPN is upping its game in China.
The Disney (DISNEY) unit is teaming up with tech giant Tencent to cover sports games in China -- with Mandarin-language commentary -- according to a joint statement Wednesday. The 2016 NBA playoffs in April will be the first games to feature ESPN analysis in Chinese on Tencent's digital platforms.
Tencent (TCEHY) has also acquired the digital rights to stream "March Madness," a popular U.S. college basketball tournament, and will publish ESPN sports stories in Chinese online.
Basketball is extremely popular in China where NBA games are carried by state broadcaster CCTV and other stations. By working with Tencent, ESPN is trying to reach new audiences.
The deal benefits both sides: ESPN is looking abroad to stem cable subscriber losses back home, while Tencent is engaged in a mad scramble for content in China.
Related: LeBron shoots for billionaire status
It's no surprise rival tech firms are racing to get a bigger slice of China's $180 billion entertainment and media market, which is growing 10% a year on average, according to PricewaterhouseCoopers.
The ESPN-Tencent agreement is the latest in a string of distribution deals in China.
Tencent struck an agreement in 2014 to distribute Sony's music library, including artists such as Beyonce, online in China. The company even inked deals with National Geographic and YG Entertainment, the Korean pop label that backs singer Psy of "Gangnam Style" fame.
Also in 2014, competitor Alibaba (BABA) took a majority stake in a film production company, renaming it Alibaba Pictures.
Related: Disney's $5 billion Chinese theme park set to open
It has also invested vast sums in Internet television firm Youku Tudou (YOKU) and a local music service provider. In September, Alibaba launched TBO, it's own Netflix-style video streaming service.
ESPN remains Disney's most profitable channel, but it has lost millions of subscribers as customers switch to smaller cable packages. The channel has suffered mass layoffs, and is seeking new ways to bring in revenue.
While it's still focused on its traditional core market in North America, ESPN has been branching out to get its content in in front of consumers in other countries.